Wireless Miniature Outdoor Speakers : PDS20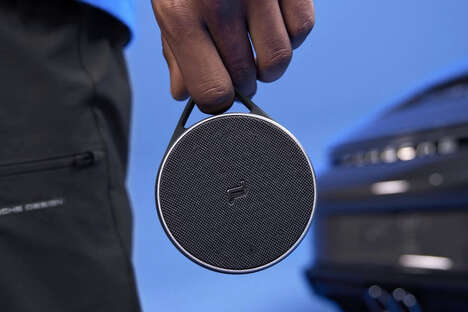 Porsche Design presents the new PDS20 speaker, which is defined by its sleek outdoor wireless structure. This section of the brand is known for creating high-performing products and the PDS20 is a miniature speaker that is not compromised by its size.
The brand blends a premium design with technology to back it and the new speaker is notably the first outdoor speaker design by the imprint. Differentiating from its previous designs, the speaker is made to withstand various weather conditions with a sound that is able to breach the open air without distractions. It is made from anodized aluminum and has an acoustic fabric in grey for a minimalist look and durable design. It takes on a cylindrical structure and has two passive radiators.
Image Credit: Porsche Design