Why the Lakers need to move on quickly after Kings loss
The Lakers had fallen 24 points behind Sacramento through three quarters Wednesday in the second game of a back-to-back sequence, but coach Darvin Ham wasn't ready to concede and move on to the next game in their tightly compacted calendar.
Ham sent out starters LeBron James, Anthony Davis, Cam Reddish and D'Angelo Russell, along with Austin Reaves, to begin the fourth quarter. It was worth a shot, Ham figured, to see if they could cut down on their turnovers and throw the Kings off by going to a zone defense. Maybe they could rely on their competitive instincts to get back into a game they had never led.
"I told them at the break at the end of the third, we've got about four or five minutes to see if we can do something and dig into this lead, minimize the deficit," Ham said.
"Whenever we get stops, we take care of the ball, we're usually fine. And I know the amount of scoring that we have on our team, particularly those five guys that finished for us, so you've got to give them a chance to see what they can do."
Players endorsed the strategy. "I don't think it was out of reach, technically. You always give yourself the first four or five minutes to see what happens," Davis said. "And we just continued to chop down the lead and then just kept chopping and chopping away."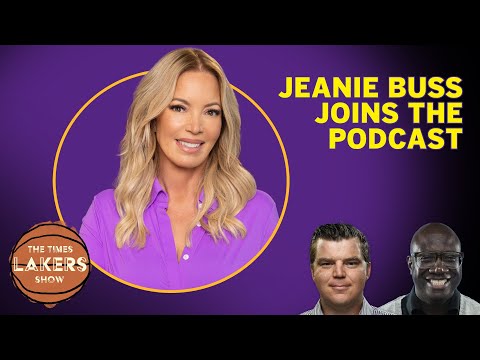 They sliced Sacramento's margin to nine with just over three minutes left in the fourth quarter, giving the crowd at Crypto.com Arena an infusion of energy. But the last four of the Lakers' 23 turnovers cost them in a 125-100 loss on a night when most players seemed to have heavy legs — except, of course, James.
Six weeks from his 39th birthday and nursing a left calf contusion that had made him questionable for the game, James played a team-high 35 minutes and 18 seconds and recorded the 108th triple-double of his career, passing Jason Kidd to rank fifth all-time. With 28 points, 10 rebounds and 11 assists he became the second-oldest NBA player to register a triple-double, behind only then-40-year-old Karl Malone with the Lakers in 2003.
Afterward, James looked fresh enough to have played another game. He probably would have had a triple-double in that one, too.
Asked if the Lakers could find encouragement in their late comeback Wednesday and what they might take from it, he didn't take the easy way out.
"Nothing," he said. "We were down too many times throughout the game. Pretty much the game kicked around. They played exceptionally well. You could tell they came in with fresh legs and we looked like we were [playing] three games in four nights. I don't take anything from that fourth-quarter push."
OK, then.
It was a tough night for Davis, who had been questionable because of an adductor/hip spasm problem. He limped off the court in the first quarter after scoring four points and, though he returned, he didn't score again until the fourth quarter. He finished with nine points (on three-for-nine shooting), nine rebounds and five turnovers. He was dominated by Sacramento center Domantas Sabonis, who had 29 points.
"We made a push, missed shots, a couple turnovers late. That was really it," Davis said. "We could have pulled the plug but we're not a quitting team. We continued to fight. Get ready to lace them up against Portland on Friday and try and get back in the win column."
Reaves, coming off the bench again, was four-for-10 with nine points and four turnovers. He said the punishing schedule wasn't to blame for the team's lack of energy, despite the sluggishness that often comes from fatigue. The Lakers' game at Portland on Friday will be their third in four nights and fourth in six nights, and they face another back-to-back set at home next week, against Utah on Tuesday and Dallas on Wednesday.
"Everybody goes through it. Every team that has ever played has done the same stuff. But you've just got to fight it," Reaves said of the unforgiving schedule. "The second half was much better. You've just got to fight it as much as you can.
"You can always take positive things away from positive things that are on the court. Just shows that when the energy and effort is there at the highest level then not just playing good basketball, but just that energy and effort can itself alone take over the game."
In any case, the Lakers can't spend much time analyzing the loss that halted their three-game winning streak. James said he expected to watch "a little bit" of video of their performance against Sacramento before fully shifting focus to Portland.
"We have too many games that are coming up on top of us very soon and they're going to be flying," he said. "This is three in four nights and we play Friday and we play Sunday. We've got a lot of games coming. So you learn from the mistakes, you learn from some of the good things you did, but then you move on."
In their case, they must move quickly and with little letup in sight.