Why Reckitt Pinas is a great place for women to thrive
Our entire business at Reckitt is about people. We are moving together to create a cleaner and healthier world for everyone.
Every day, millions of people trust our products to help them take care of themselves, their families and communities. From hygiene, health and nutrition, our brands matter. We create the very best products we can and work tirelessly to make them even better.
People have always been our source of strength in our fight to make access to high quality hygiene, wellness and nutrition solutions a basic right around the world. Diversity enriches the way we think and the way we act. That's why we embrace it by creating opportunities for everyone at Reckitt to be heard, make a difference, and always do the right thing.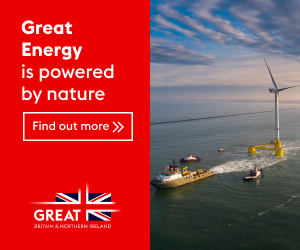 Over the years, women have offered an invaluable perspective when it comes to helping people around the world live better lives. In fact, Women@Reckitt, a global employee resource group, has long championed the goals we have acted upon, from helping girls in South Africa stay in school to giving women in the Philippines better access to family planning and mental health services.
This desire for positive change is shared by the women of Reckitt in the Philippines. In observance of International Women's Day, here are the reasons why Reckitt Philippines is a great place to work for women, as evidenced by the stories of six outstanding women:
#FreedomToSucceed
Freedom To Succeed is a movement that every day celebrates who we are, how we work and how we win together. For Eloise SalongaAs a successful working mom of two and HR business partner, the freedom to succeed means having access to opportunities that help you advance your career.
When asked what awaits people who join Reckitt, Eloise mentioned opportunities to develop in ways never thought possible. "Rekitt gave me great opportunities for self-development and becoming who I am today. This is evident in my journey through four different roles over the course of five years. For those seeking a rewarding career full of extraordinary experiences, Reckitt is the place for you," she added.
Exciting work experience is an opinion shared by Francine Malantik, Assistant Supply Planning Manager for e-commerce. Asked about how her two-year journey went, Francine says: "It was sensational! The work I did in the first month bears little resemblance to what I am doing now. This is a good indicator that my role has changed with me to better respond to current business needs."
Beyond career opportunities, the freedom to succeed at Reckitt also means the freedom to be yourself without judgment. As an advocate and member of the LGBTQ+ community, Francine said, "Reckitt is not bound by traditional notions. Everyone is allowed to succeed in the space they have chosen for themselves. When asked about my personal life, it is taken as it is. It shows that Reckitt's commitment to advancing gender equality is evident in what hasn't been said yet."
Opportunities to make the world a healthier place
Joan Duenas joined Reckitt almost a year ago as Senior Category Leader for BU Premium Nutrition. With a background in the health industry, she decided to join us to make a positive impact on nutrition. When asked why she is proud of her role, Joan said, "Food has a positive effect on people. Through our science and nutrition brands, we are helping parents help their children achieve important results faster and reach their full potential through better all-round development."
This obligation to do what is right was the reason why Diana Marie joined Reckitt two years ago to also be our Government and Consumer Relations Manager. When asked about her work so far, Diana mentioned being part of an opportunity to make positive change as a highlight. "In addition to representing Reckitt in both the private and public sectors, I am happy to be able to help the community through various corporate social responsibility initiatives."
Supportive spaces for long-term progress
At Reckitt, we put people's lives and needs at the center of our business. This belief is why Weng Briones has been with us for the last 30 years. When asked about the secret to her career longevity as the group's client development manager, Weng mentioned her love for developing people and how it all goes back to something her father told her a long time ago: "When you get a job you love, you won't work a day in your life."
For Alfie Pagar, a production finance controller with over 16 years of experience at Reckitt, in addition to the opportunities to succeed in her field, she cites the support she received in one of her toughest battles as one of the biggest reasons to love working at Reckitt. "When I was diagnosed with cancer, Reckitt's team was always supportive. My family and I have always considered Reckitt to be our second home, because in Reckitt I felt nothing but love and care throughout my journey."
Reckitt Philippines is looking for new women and other professionals committed to protecting, healing and nurturing in the pursuit of a cleaner and healthier world. Click THERE to start your journey with us.