Why antibiotics may not help patients survive viral infections: new study
The majority of patients admitted to hospitals with acute viral infections even antibiotics by their doctors or health care providers as a precaution against bacterial coinfection.
However, the new study suggests that this practice may not improve their survival.
Researchers studied the impact of antibiotic use on the survival of more than 2,100 patients at a Norwegian hospital between 2017 and 2021, Reuters reported.
WHO WARNING 'SILENT PANDEMIC': BACTERIA KILL TOO MANY BECAUSE OF ANTIMICROBIAL RESISTANCE
Researchers have found that prescribing antibiotics to people with common respiratory infections unlikely to reduce the risk of death within 30 days.
On high COVID-19 pandemicReuters also reported that approximately 70% of COVID-19 patients were prescribed antibiotics in some countries.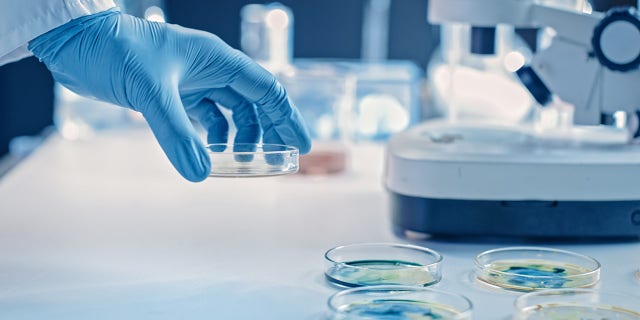 This has potentially contributed to the emergence of antibiotic-resistant pathogens known as superbugs.
To date, the new data has not been published in a medical journal.
CDC ISSUES WARNING FOR DRUG-RESISTANT GASTRIC BEETLE SPREAD
This suggests that there is "huge overuse of antibiotics," said lead author Dr. Magrit Jarlsdatter Hovind from Akershus University Hospital and University Oslo, Norwayreports Reuters.
This suggests that there is "huge overuse of antibiotics".
Microbes have become resistant to many treatments given the overuse and misuse of antibiotics.
Scientists consider this development a huge threat to global health, given that the number of replacement therapies in development is alarmingly low, Reuters also notes.
The study will be presented next month.
The latest research will be presented at the European Congress of Clinical Microbiology and Infectious Diseases next month in Copenhagen.
It included patients with a positive nasal or throat swab test for viral infections such as influenza, RSV or COVID-19.
Individuals with confirmed bacterial infection were excluded from the analysis.
A total of 63% of the 2111 patients received antibiotics for respiratory infections during their hospital stay.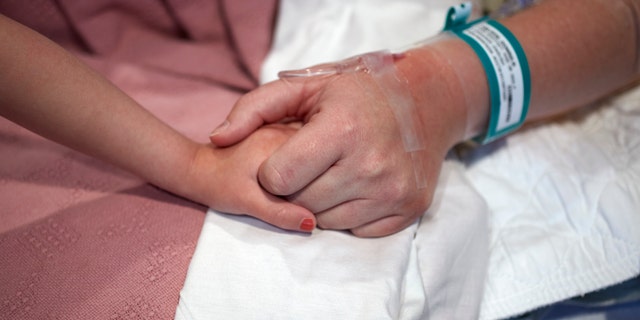 A total of 168 patients died within 30 days, of which only 22 did not receive antibiotics.
After considering factors such as gender, age, disease severity and comorbidities in patients, the researchers found that those who were prescribed antibiotics during their hospital stay were twice as likely to die within 30 days as those who did not receive antibiotics.
"Doctors should dare not give antibiotics, instead of being hesitant and giving antibiotics just in case."
The research team noted that both more severely ill patients and those with more serious illnesses were more likely to receive antibiotics and die.
BACTERIAL CONTAMINATION WITH EYE DROPS 'CAN HAPPEN ANYWHERE' – HOW TO PROTECT AGAINST IT
Other factors such as patients smoking This may also have played a role, they said.
"Doctors should dare not give antibiotics, instead of being hesitant and giving antibiotics just in case," Hovind said, according to Reuters.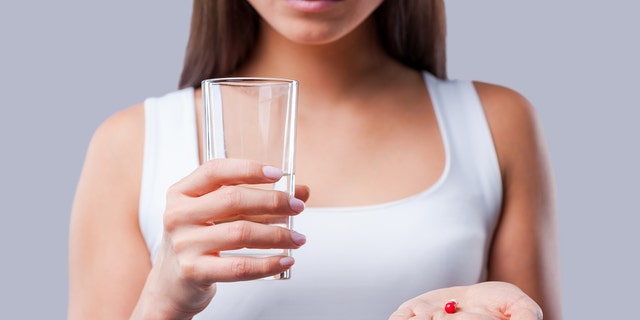 There are limitations to a retrospective study such as this.
That's why a clinical trial, which Hovind and colleagues recently initiated, is needed to determine whether patients admitted to hospital with common respiratory infections should be treated with antibiotics, she said, according to Reuters.
Addressing antibiotic shortages
Meanwhile, at the end of January 2023, the group European patient and consumer groups told the European Union's drug regulator that it needs to do more to address shortages of some widely used antibiotics in the region, according to a letter sent and analyzed by Reuters.
The letter to the European Medicines Agency (EMA) comes amid a shortage of antibiotics, including amoxicillin, since October last year, according to Reuters.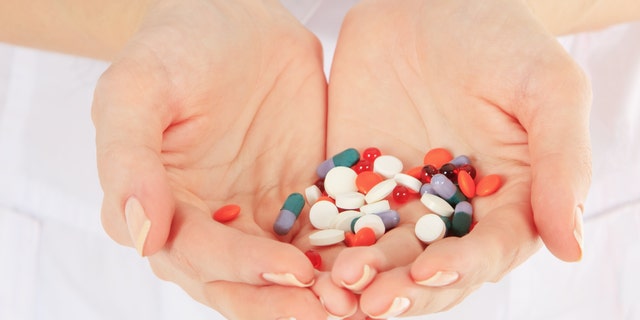 The letter said measures such as replacing amoxicillin with other antibiotics have reduced stocks of some other medicines, and that current measures to address shortages have failed to contain the crisis.
There has been a surge in demand for some medicines, linked to a new surge in respiratory infections after two years of COVID restrictions, putting additional pressure on global supplies.
In the midst of the COVID-19 pandemic, drug manufacturers have cut production.
Drug makers also cut production when demand dropped in the midst of the pandemic.
But the letter highlights growing concerns about continued shortages in the region, even as winter draws to a close.
CLICK HERE TO GET THE FOX NEWS APP
In another recent study on a similar topic, children who contracted a lower respiratory tract infection (LRTI) at two years of age or younger were more likely to die prematurely from the same state as adults.
These types of infections have been associated with a fifth of the deaths.
CLICK HERE TO SUBSCRIBE TO OUR HEALTH INFORMATION
The study was conducted by a team of London-based researchers led by Dr. B. James Peter Allinson of the National Heart and Lung Institute at Imperial College London. It was published in The Lancet in early March.
The 80-year study analyzed data from the Medical Research Council's National Health and Development Study, which included 3,589 participants from England, Scotland and Wales born in March 1946.
Melissa Rudy of Fox News Digital and Reuters contributed to this article.