Vladimir Putin visits Crimea on the anniversary of Russia's illegal annexation in 2014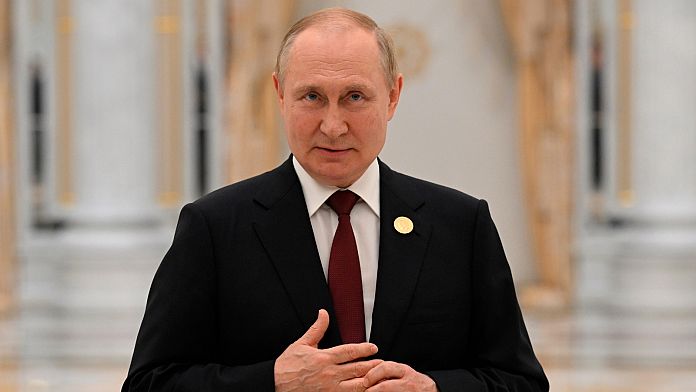 Russian President Vladimir Putin traveled to Crimea on Saturday to mark the ninth anniversary of the annexation of the Black Sea Peninsula.
The trip will take place the day after the International Criminal Court. issued an arrest warrant for the Russian leader, accusing him of war crimes.
Putin visited an art school and a children's center, places apparently chosen in response to a court filing on Friday.
The court specifically charged him with being personally responsible for kidnapping children from Ukraine during Russia's full-scale invasion of the neighboring country, which began almost 13 months ago.
Russia annexed Crimea from Ukraine in 2014, which most of the world called illegal. Ukrainian President Volodymyr Zelensky has demanded that Russia withdraw from the peninsula, as well as from the territories it has occupied since last year.
Putin has shown no intention of relinquishing the Kremlin's gains. Instead, he emphasized on Friday the importance of holding Crimea.
"Clearly, security issues are now of paramount importance for Crimea and Sevastopol," he said, referring to Crimea's largest city. "We will do whatever is necessary to repel any threats."
Ukrainian attacks on Crimea and Sevastopol
Sevastopol has been the target of regular Ukrainian strikes since the start of the Russian invasion a year ago. In January, Russian authorities said air defenses had shot down ten Ukrainian drones at sea on their way to Sevastopol. And in October last yearA "massive" attack using aerial and naval drones was reportedly directed at the Black Sea Fleet, with the Russians claiming it did no damage at the time.
Also in October, a massive explosion occurred on a road-railway bridge connecting Russia and the Crimean peninsula, hitting a critical supply route for Russian troops in Ukraine.
And last July drone attack On the eve of the celebration of the Navy Day in Sevastopol, five were injured, forcing the authorities to cancel the events.
In April, the flagship of the Russian Black Sea Fleet – "Moskva" – was sunk by Ukrainian troops dealt a serious blow to Moscow.
Europe celebrates the anniversary of Crimea
European countries celebrate the anniversary on Saturday, demonstrating their support to the people of Ukraine.
"Russia's continued aggression violates international law and the UN Charter," the Finnish Foreign Ministry wrote.
"Finland does not recognize the illegal annexation of Russia. We support the territorial integrity of Ukraine and efforts to restore it."
A similar message was received from the Swedish Foreign Ministry.