VIDEO : Watch: Thousands Gather for St. Patrick's Day Parade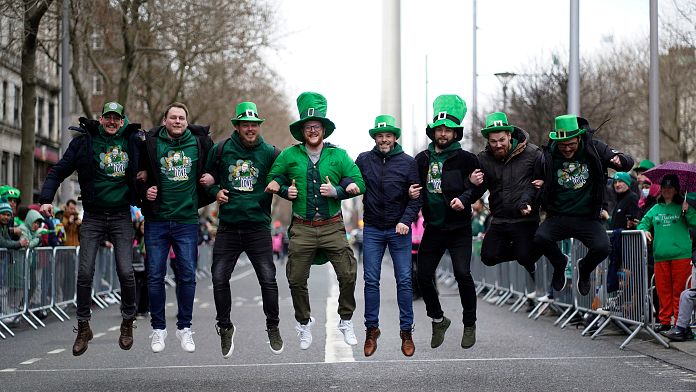 Thousands of people gathered in Dublin, Ireland, on Friday, March 17, to celebrate the 100-year tradition of the annual St. Patrick's Day Parade.
Meanwhile, passengers at Cork Airport were greeted with an Irish dance performance by a group of students from the John Lonergan Dance Academy upon arrival in the Emerald Isle on St. Patrick's Day.
Elsewhere, an Irish band entertained passengers with music as they waited to board a flight from Dublin to New York on 11 March.
Celebrations also took place in Chicago, Illinois on Saturday, March 11, when the city dyed the river green for the annual St. Patrick's Day Parade. According to local media, the tradition has been going on for 61 years.