VIDEO : Watch: Russian emergency teams join aid groups in flood-ravaged Derna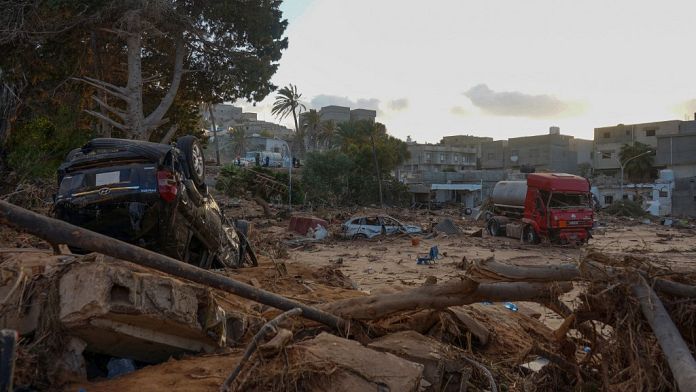 Fifty emergency workers from the Russian Emergency Services started working in the Libyan city of Derna on Sunday
Fifty emergency workers from the Russian Emergency Services started working in the Libyan city of Derna on Sunday
The Russian emergency workers will supervise local search teams and examine the most difficult areas including basements of the severely damaged buildings, the Russian Emergency Ministry reported Sunday.
It has been nearly a week since heavy rains caused two dams to fail, killing more than 11,000 people.
Entire neighbourhoods were destroyed and people were swept out to sea.