VIDEO: WATCH: Macy's Thanksgiving Day Parade Passes Through the Streets of New York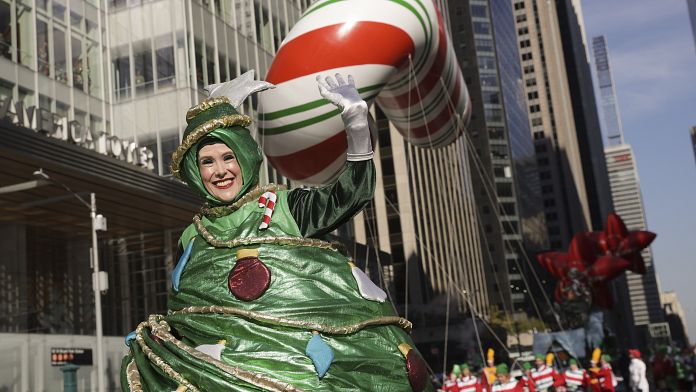 Hundreds of spectators lined the streets of New York on Thursday as colorful high-flying balloons helped kick off the festive season at Macy's Thanksgiving Day Parade.
The streets were filled with a procession of giant inflatables and floats that stretched over 40 blocks from Central Park to Herald Square.
This year's parade featured 16 giant balloons, 28 floats, 40 novelty and historic inflatables, 12 marching bands, 10 creative teams, 700 clowns and one Santa Claus.
Click on the video above to watch more.