VIDEO : WATCH: Football fans party in Istanbul ahead of Champions League final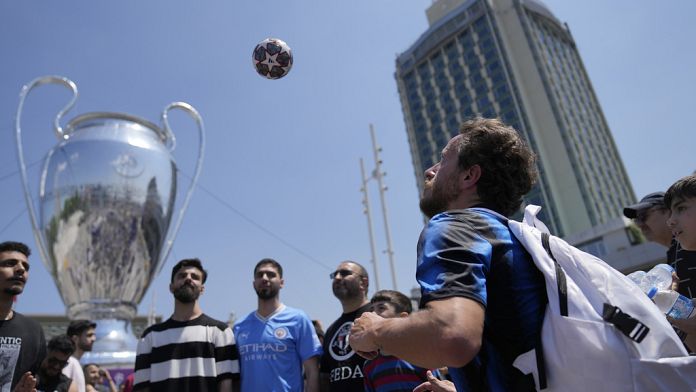 The match at the 75,000-seat Atatürk Olympic Stadium starts at 22:00 local time in the Turkish metropolis and sums up the season, which stretched almost until mid-June after a long break for the World Cup.
The City have spent the last decade chasing this trophy, having been transformed since the 2008 takeover of Abu Dhabi.
Also, before Sheikh Mansour arrived, they are now England's dominant force, having just won their fifth Premier League title in six seasons.
Guardiola has built a squad that plays arguably the best football since his great Barcelona ten years ago as he races for a third Champions League crown in his coaching career.
He will become only the fourth coach to win the trophy more than twice.
"It's just a dream," the Spaniard said on Friday.
This is City's second Champions League final in three seasons, two years after losing to Chelsea in Porto, and they are looking to complete the treble with Premier League and FA Cup titles.
The last English team to win this treble was Alex Ferguson's Manchester United in 1999.
"We did well in this competition, but we just need to find a way to win the first one," said Kevin De Bruyne.
"If we do it, obviously it will be huge for the players, for the club and for the fans, it will be something amazing."
The city's growth has been made possible by an investment from the Abu Dhabi United Group that saw them generate the biggest revenue in world football in 2022 with €731 million.
Questions surround their success, given City were charged by the Premier League in February with 115 alleged financial rule violations between 2009 and 2018.
Meanwhile, in Europe, in February 2020, City were banned from UEFA competition for two years for "serious breaches of financial integrity", though the sanction was later lifted.