VIDEO : WATCH: Art installation by Alexei Navalny installed in Paris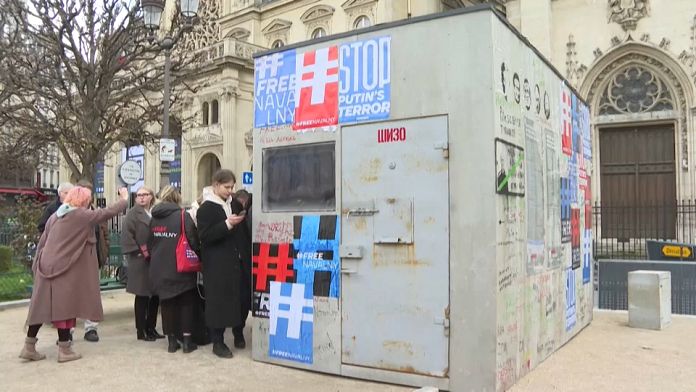 Supporters of imprisoned Russian opposition leader Alexei Navalny have erected a replica of his prison cell in a square near the Louvre in Paris to draw attention to his situation.
Visitors can visit the makeshift cell "to appreciate the conditions" that holds President Vladimir Putin's most outspoken critic, organizers of the event said.
Navalny, 46, has fought official corruption his entire career. In 2020, he was poisoned with a nerve agent that proved to be near-fatal. He accuses the Kremlin and President Vladimir Putin of being involved in the incident.
After five months of convalescence in Germany, he returned to Russia and was immediately arrested.
He was sentenced to 2.5 years in prison for violating parole and last year was sentenced to another nine years for fraud and contempt of court.
He is being held in a strict regime colony in the Vladimir region, east of Moscow.