VIDEO: Protests break out at the world's largest Apple iPhone factory in China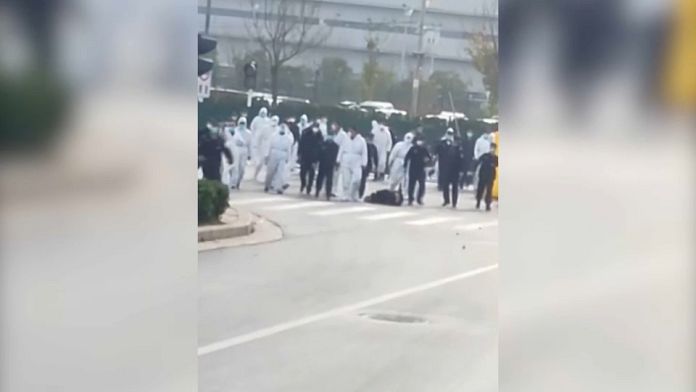 Workers at the world's largest Apple iPhone factory were beaten and detained during protests over contract disputes amid antivirus controls, according to employee messages and videos posted on social media on Wednesday.
Footage shows thousands of masked men confronting ranks of police officers in white hazmat suits with plastic shields in downtown Zhengzhou.
One man was hit on the head with a truncheon, and another was taken away with his arms crossed behind his back. Another video shows how a group of about a dozen police officers surrounded one person and was beaten with sticks.
Earlier this month, Chinese authorities imposed a strict seven-day Covid-19 quarantine on the factory area following the outbreak in Zhengzhou and workers leaving the factory.
Social media posts claimed that the workers were protesting unspecified breaches of the contract.