Video of the week no comments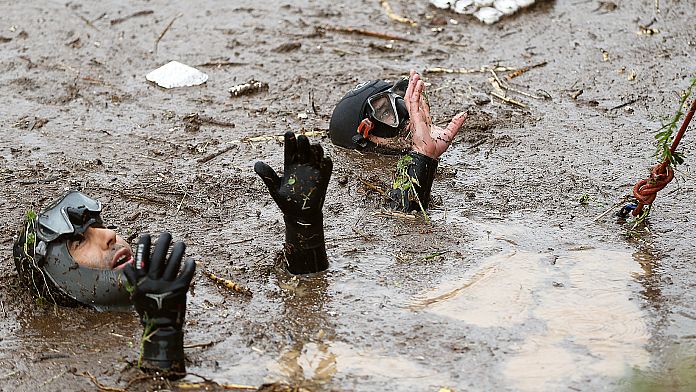 Floods hit Turkish provinces this week, already hit by a massive earthquake last month. On Thursday, rescuers recovered two more bodies, raising the death toll from the new disaster to 16.
In Mexico, about a thousand women took part in self-defense classes that combine martial arts with simple street fighting techniques in Iztapalapa. At least 138 femicides were reported last year, and 3,354 women have been victims of acid attacks in the past twelve years.
In France, Sea Shepherd activists displayed seven dead dolphins in front of the European Parliament in Strasbourg on Tuesday, urging the French government to regulate fishing more strictly to protect underwater life.
Meet Puggy, the ugliest dog in the UK; The Chinese Crested/Pug cross has appeared on two of the UK's most popular TV breakfast shows and has been featured in newspapers.
Clashes erupted between riot police and demonstrators in the French capital Paris on Thursday evening. President Macron avoided parliament and decided to push through a highly unpopular bill that would raise the retirement age from 62 to 64 by using special constitutional powers.
The United States said a Russian fighter jet shot down one of the Reaper drones during a reconnaissance and surveillance mission over the Black Sea. The Pentagon edited the video to condense the action, Russia denied these allegations.
No agenda, no bias. Get a picture without comments.