US Marine Veteran Shot Dead by Palestinian in West Bank Over Threatened Holiday Violence
An unidentified Palestinian shot and seriously wounded an Israeli American in the West Bank city of Hawara. in Israel on Monday.
This man, David Stern, United States Marine Corps Veteran living in Israel. He was attacked while he was driving in a car with his wife. The footage from the scene shows numerous traces of shots fired into the windshield of the car by the diver.
"The terrorists contacted the wrong guy," Stern's son-in-law Shlomo Blass told Tazpit. "David is a highly trained professional. He is a martial artist. He's the guy you want to have by your side when you're in danger."
Witnesses at the scene reported that Stern and nearby Israeli soldiers fired back at the Palestinian attacker, wounding him. Stern's wife was not hurt in the attack.
ISRAEL TO SEND EARTHQUAKE ASSISTANCE TO SYRIA'S OLD ENEMY – A RARE EXAMPLE OF COOPERATION BETWEEN ENEMY NEIGHBORS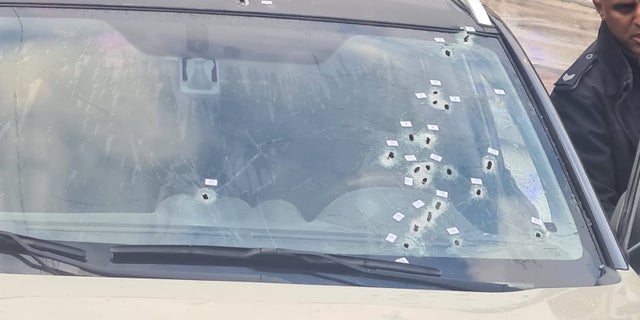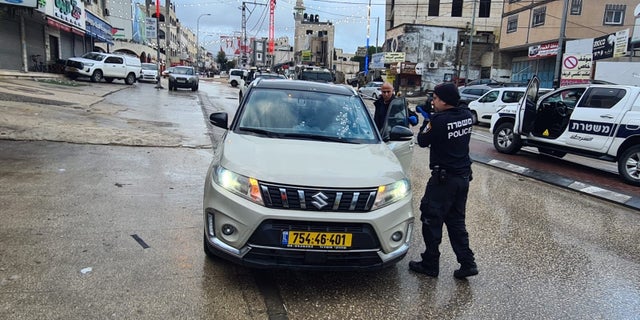 Although Hamas did not explicitly claim responsibility for the attack, its leaders called it a "natural reaction" to the Israeli occupation.
ISRAELI FORCES KILL THREE PALESTINIAN MILITANTS IN WEST BANK SHOOTING
The Israel Defense Forces are treating the incident as a terrorist attack and have taken a suspected Palestinian into custody.
The attack comes at a time when Israeli authorities are trying to keep the peace as the Muslim holy month of Ramadan begins this week. During this week, Israeli officials are also in talks with Palestinian leaders in Egypt.
Negotiations in Egypt aim to quell months of violence between Israeli forces and Palestinians in the West Bank.
Monday's shooting was the second such attack in months. Another gunman killed two Israeli citizens in February as Israeli and Palestinian officials began negotiations.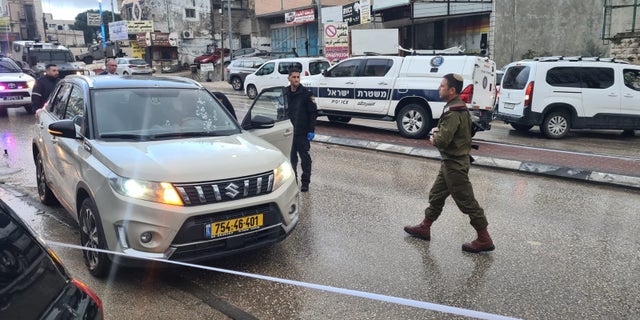 CLICK HERE TO GET THE FOX NEWS APP
Israeli forces fired and three Palestinian attackers killed earlier in March, when militants opened fire on an Israeli military post near Nablus.
According to the Associated Press, the Palestinian militants were members of the Al-Aqsa Martyrs' Brigade, a militant group linked to Palestinian President Mahmoud Abbas's Fatah Party.
Three militants were killed on the spot, and the fourth later surrendered to the authorities.