US consumer inflation still elevated, but the Fed is under stress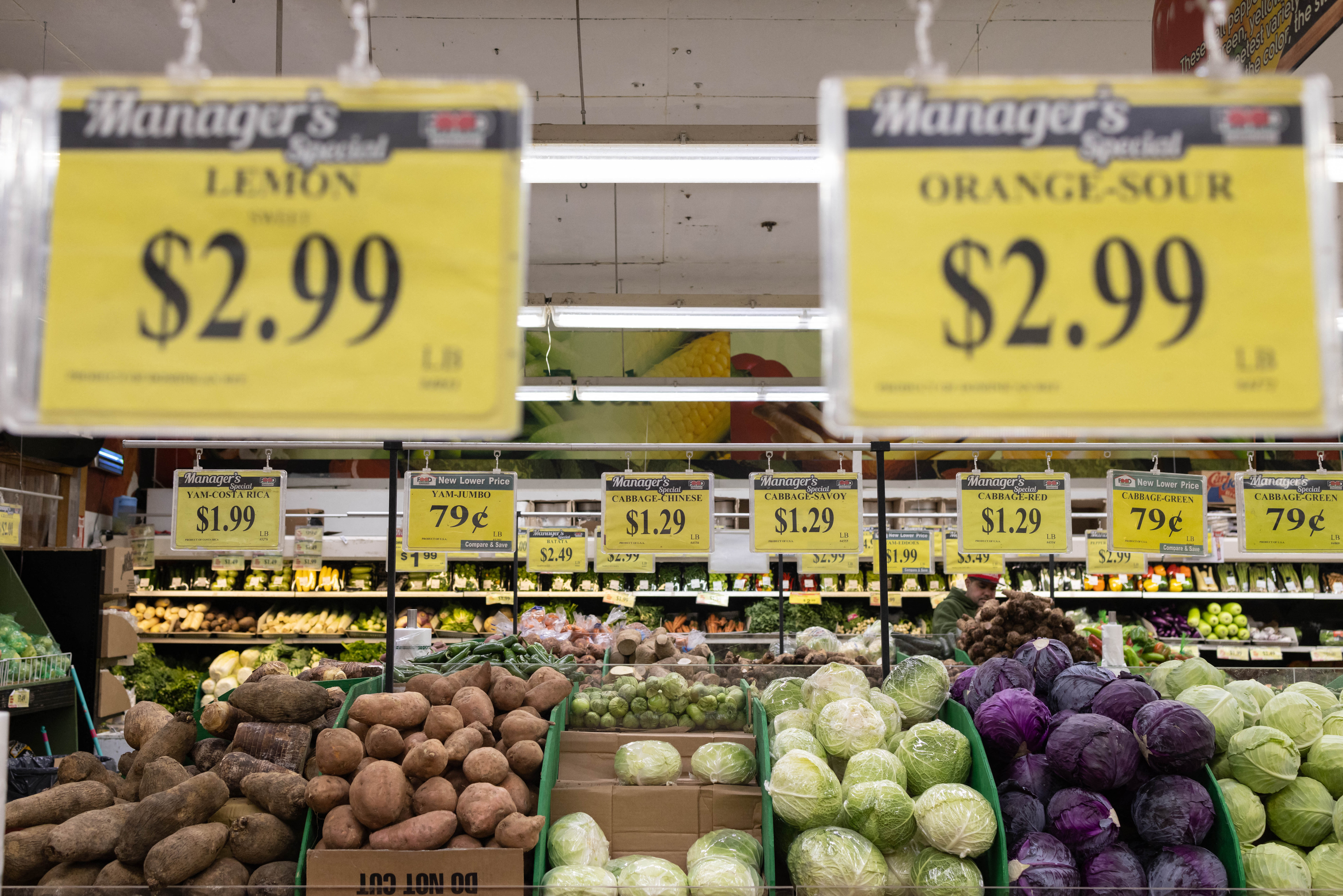 US consumer inflation eased in February but remains elevated, according to government data released Tuesday, adding pressure to the Federal Reserve as it balances its fight against inflation with financial stability concerns.
The central bank has been aggressively campaigning to curb inflation, raising interest rates eight times since the start of last year to dampen demand.
Although Fed Chairman Jerome Powell initially said the Fed was ready to increase the pace of rate hikes if necessary as economic data heats up, the collapse of Silicon Valley Bank (SVB) last week and New York's Signature Bank could complicate its efforts.
The consumer price index (CPI) rose 6 percent year-over-year, lower than in January and in line with expectations, according to Labor Department data Tuesday.
Although this was the smallest annual increase since September 2021, this level remains well above policymakers' long-term inflation target of two percent.
The consumer price index rose 0.4 percent between January and February, also slowing down from the previous month.
"The Housing Index was the largest contributor… it accounted for over 70 percent of the increase," the Department of Labor said in a statement.
He added that indexes for food, leisure, and household items and operations also contributed.
In particular, the food index in February remains almost 10 percent higher than last year, while eating out prices remain high.
In the meantime, the cost of housing and transport services was rising, exacerbating the problems associated with declining inflation.
Excluding the volatile food and energy segments, the CPI is up 0.5% since January, down from the previous month.
Financial Stability Key
While many analysts predicted that the Fed could speed up rate hikes as the economy runs faster than expected, some are now lowering their expectations.
The Fed and other central banks around the world have been raising interest rates since last year to curb inflation, which has been high for decades.
This has helped several lenders make significant gains in 2022, but higher rates have also reduced the value of bonds bought by banks when they had lower yields.
SVB collapsed after suffering a $1.8 billion loss from a $21 billion sale of securities.
The explosion marked the biggest bank failures since the 2008 global financial crisis, leaving the Fed in a difficult position as it tries to fight inflation without exacerbating the ongoing decline in some banking stocks.
The data confirms a 25 basis point rate hike at the upcoming Fed meeting, said economist Rubila Farooqi at High Frequency Economics.
"However, the decision will ultimately depend not only on economic data, but also on concerns about financial stability, which could leave the Fed on the sidelines next week," she said.