Ukraine leads the agenda of the meeting of EU foreign ministers in Brussels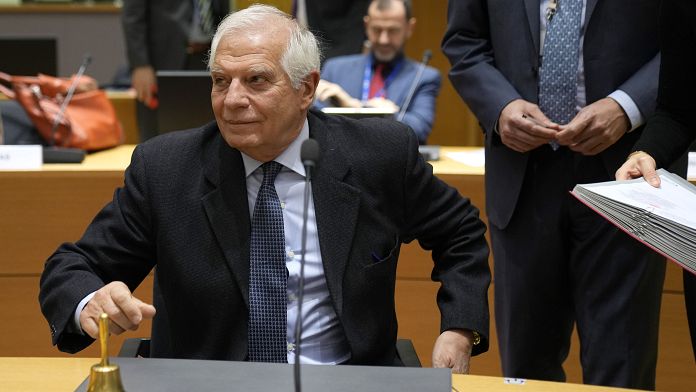 EU foreign ministers are in Brussels today to discuss the war in Ukraine and a possible new package of sanctions against Russia.
Foreign Affairs Council chaired by the head of the EU foreign policy office Joseph Borrellwill exchange views on Russian aggression against Ukraine after the first informal meeting with the Minister of Foreign Affairs of Ukraine Dmitry Kubela.
Other items on the agenda include Afghanistan, Iran, and energy and climate diplomacy.
Meanwhile, Borrell said a senior Chinese diplomat, Wang Yi, had assured him that Beijing would not supply weapons to Russia.
Borrell met Wang at the Munich Security Conference over the weekend. The US has said that China is preparing to provide weapons to Moscow, but Beijing's foreign ministry has also denied the claim.
Borrell said he told Wang that "for us, this will be a red line in our relationship. He told me that they were not going to do it, that they were not planning to do it. But we will remain vigilant."
Borrell also said that the European Union should provide Ukraine with enough ammunition to continue fighting the Russian invasion.
"I had a conversation with him, and I expressed my serious concern that China is supplying weapons to Russia. And asked him not to. And expressed not only our concern, but also the fact that this would be a red line for us. He told me that they are not going to do this, they are not planning to do this. But we will remain vigilant." Borrell says.