Turkish Coast Guard finds bodies of 5 migrants after shipwreck, nearly a dozen missing: officials
Turkish Coast Guard Officials say the bodies of five migrants have been found whose boat carrying 31 passengers was shipwrecked on Saturday morning off the coast of Turkey.
Turkish authorities have rescued 11 more people from a partially submerged boat, while the Greek Coast Guard has successfully located five migrants on the island of Pharmakonisi in the Aegean Sea. United Nations Refugee Agency said.
The Turkish Coast Guard responded to the area after learning that the vessel was taking on water shortly before 6:30 am local time, Reuters reported. Authorities said a child was among 11 people rescued from a "half-sunk boat" in Turkish waters.
Those rescued told authorities that there were 31 passengers on the boat.
LAWYERS CALL FOR INVESTIGATION IN ALLEGED HUMAN RIGHTS CRIMES COMMITTED BY TURKEY
The search for the remaining passengers continued on Sunday as rescuers battled severe weather.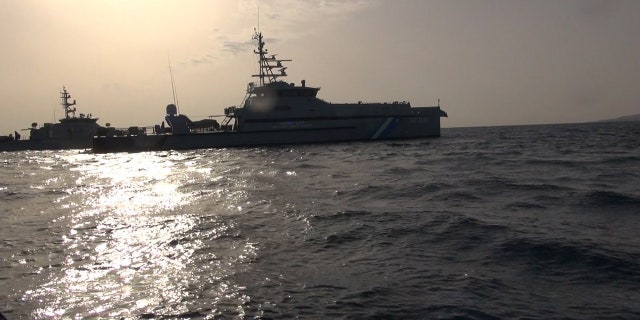 Pharmakonisi is located about 12 miles off the coast of Didim, a small coastal town in southwestern Turkey.
ITALY IS PLANNING TO PROSEDUCE STRAIGHTENERS AFTER THE MIGRANTS CATASTROPHE
last shipwreck of migrants occurred two weeks after a wooden boat sailing from Turkey stumbled upon a sandbank in rough seas off a beach in Calabria, on the headland of the Italian peninsula. At least 79 migrants died, 80 more survived, and an undetermined number went missing and presumed dead.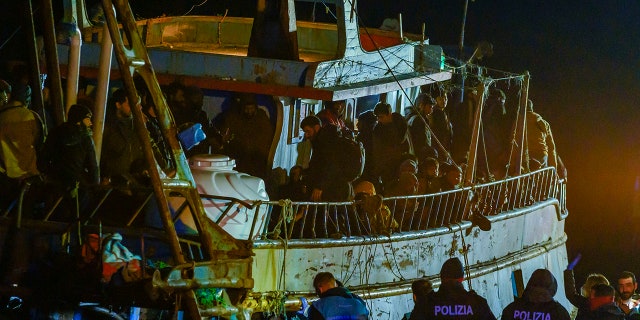 Meanwhile, more 1300 migrants Since Friday, they have been rescued in three separate missions in the Mediterranean off the southern tip of Italy, Italian officials said.