Tubular music-shaped speakers: a premium audio device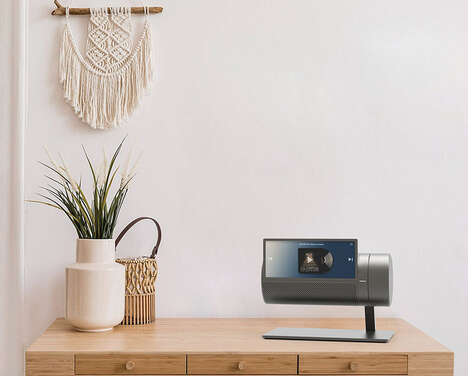 The Mark premium audio concept device was developed by Mark&Draw Design as an intuitive solution for audiophiles to enjoy a rich listening experience. The system consists of a tubular main body sitting on top of a metal base that sends out sound in all directions to fill the entire space with your chosen music or audio content. The system has a removable control dial on the side that can be used to remotely adjust volume, change tracks, select new songs, and more.
The "Mark" premium audio concept device has a built-in display that encourages the user to switch between albums on Spotify and other services. The device also functions as a smart home hub to position it as a one-stop shop for users.