Tristan Thompson Explains Himself To Kylie Jenner For Cheating On Khloe Kardashian
The 32-year-old NBA player allegedly cheated on the reality star in 2018, mere days before Kardashian gave birth to their daughter, True, with model Jordyn Woods. More cheating allegations emerged in 2019 — and it was revealed in 2021 he fathered a child with model Maralee Nichols.
"I came with my poor decisions and being a fucking idiot and just being young and stupid. I just want to say I'm sorry again for that," he told Jenner in the episode. "Life is so short, and it sucks because … sometimes it's hard to come back from situations like that."
Jenner, who was best friends with Woods and lived with her when she kissed Thompson, admitted the fallout was like "losing a sister." The 26-year-old makeup mogul also said she would likely still be living with Woods if the incident never occurred.
"You do some dumbass shit," Jenner told Thompson. "I think you have such a good heart and good energy, and to know you is to love you, your spirit and everything, so it is confusing. Because some of the shit you do is really fucking crazy."
Before being grilled by Kourtney Kardashian, Thompson said his main goal is to protect his kids.
"That's my motivation more than anything," he told Jenner. "I never want my daughter to go to school and talk so great about me, and then some little kid comes and is like, 'Well, your dad is this, this, this,' and she'll be embarrassed, and that will break my heart."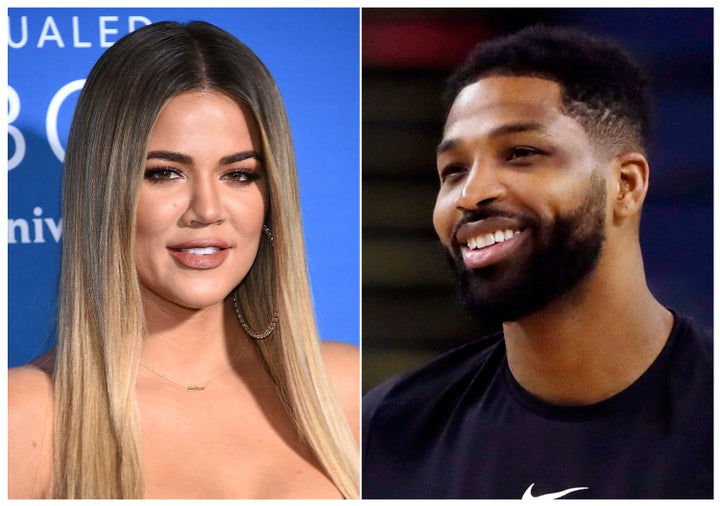 While Jenner seemed visibly moved by Thompson's honesty, Kourtney Kardashian was anything but. She not only admitted that she's never been able to bond with him as a sister but brought a notepad to their meeting — and directly asked Thompson about his decisions.
"The next day after you do the deed, do you feel anything?" Kourtney Kardashian asked him.
The Cleveland Cavaliers player said he was "disgusted the next day with guilt" before arguing that he was "just cheating for an action" and wasn't taught "how to love." He claimed his father treated his mom terribly and essentially learned to be unfaithful from his upbringing.
"I don't think you deserve Khloé," the oldest Kardashian told Thompson.
Khloé Kardashian appeared on Thursday's episode and, while discussing Thompson's affair with Nichols and the child they secretly had together, said: "It's done. My son is here. Your other son is here, and some of my emotions have settled down."
She added, "Not forgotten, not forgiven, not any of that, but settled down."