The World Cup in Qatar kicks off with an extravagant ceremony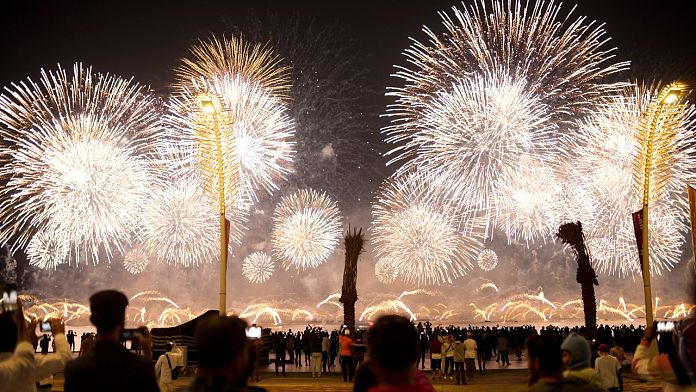 After an agonizing 12-year preparation, followed by arguments off the pitch, the first World Cup in the Middle East finally kicked off Sunday night with a colorful opening ceremony.
Thousands of fans filled the Al Bayt Stadium in the Qatari city of Al Khor.
They were entertained with extended fireworks and performances by BTS member Jung Kook and Hollywood star Morgan Freeman.
Ahead of the first match, Euronews spoke with English football legend Wayne Rooney at the Globe Soccer Awards in Dubai. He had a clear message for the players.
"Enjoy, I think it's the World Cup! It is a great honor, no matter which country you represent, to play in the World Cup, and most importantly, that you enjoy it. I'm sure we're all in for a great show."
Despite high hopes, Qatar lost the first leg of the tournament 2-0 to Ecuador on Sunday.
Now they have to face serious opponents in the face of African Cup of Nations champions Senegal and three-time finalists of the Netherlands.