The history of judo is being made: Austria in the first place and the first gold of Puerto Rico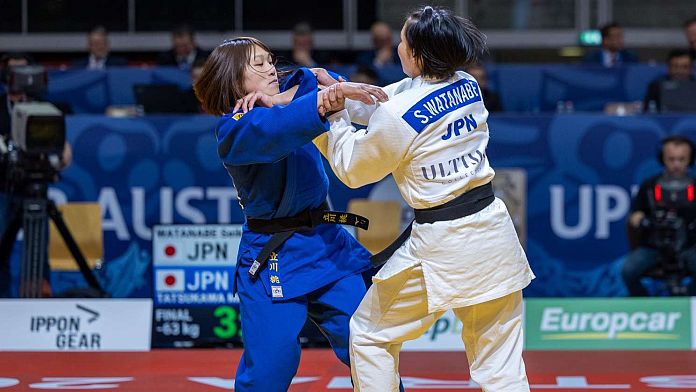 Excited crowds gathered to watch another exciting judo bout on the second day of the Upper Austrian Grand Prix.
The second day of the Upper Austrian Grand Prix saw an exciting day of judo at the TipsArena Linz.
When the event in Upper Austria was officially opened, Sabrina Filzmoser's career ended at its peak. The emotional crowd said goodbye to her as she received 6th dan and received applause.
Filzmoser, the true star of Austrian judo, then joined her team to pay tribute to the masses of young fans who came to meet their heroes.
Then all eyes turned to the tatami. The crowd couldn't contain their excitement for yet another judo epic, and Tatsukawa Momo couldn't help either, winning the All-Japan 63kg final.
Her celebrations were shared with the young fans in attendance. The Minister of Sports of Upper Austria, Mr. Markus Achleitner, attended the presentation of the medals.
In the 73 kg weight category, Israeli Tohar Butbul won a grueling final – his first gold in four years. Awarded with the medals of IJF Chief Sports Director Mr. Vladimir Bart.
Maria Perez from Puerto Rico, weighing up to 70 kg, spent a day in her life doing fantastic judo right up to the final.
There she fought Kelly Petersen Pollard of Great Britain, and Perez made history by winning gold for her and her country in the first Judo World Tour. Celebration on the historic day is in abundance. She was awarded the medal by IJF Vice President Dr. Laszlo Toth.
"I think judo is a very, very special sport and I love it when people scream about you, different countries," said Maria Perez.
"It makes me feel like I'm at home, it makes me feel strong, it makes me happy, so thank you Austria for this special moment."
In the weight category up to 81 kg, Shamil Borchashvili left for his native country. And when the competition ended in his favor, TipsArena exploded.
The audience got exactly what they came for – homemade gold, the perfect way to end the second day of Austria's first world tour.
The medals were presented by the Governor of Upper Austria, Mr. Thomas Stelzer.
"To perform here, at the home Grand Prix, and now at the gold medal, it gives me a lot," said Shamil Borchashvili.
"You know, my family is here, my friends are here, the home club and all the judokas, future champions are also here, and to win in front of them is incredible," he added.
It was not only in the form of Borchashvili. The Austrian team put on a great show for the fans, giving them spectacular ippons and unforgettable memories of their day in beautiful Upper Austria.