The EU would be wise to invest in African aquaculture and fisheries.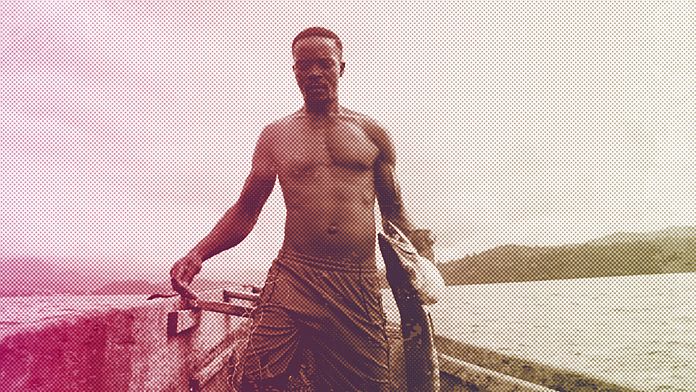 TO Essam Yassin Mohammed, CEO of CGIAR's WorldFish, and Lindiwe Majele Sibanda, Chairman of the CGIAR Systems Council
Investing in African aquaculture is not only opening up new frontiers with great potential, but also solving the pressing problems of today, write Essam Yassin Mohammed and Lindiwe Majele Sibanda.
With a water frontage three times the size of its land area, the African continent is a prime location for fisheries and aquaculture and all the benefits this brings for nutrition, livelihood and economic growth.
However, the vast majority of fish and seafood produced in Africa comes from Egypt, with all other countries accounting for just 6.6% of global production.
Nigeria imports nearly half of its fish to meet growing demand despite being the second largest aquaculture market in Africa.
Asia, by comparison, produces almost half of the world's production, not even counting China, the largest producing country.
After the African Union Commissioner for Trade made clear at the G7 summit that the continent would no longer accept unilateral relationships with the world's largest economies, supporting the development of African aquaculture is an opportunity for the EU and partners to help realize untapped potential for shared prosperity.
Africa's aquatic product sector remains untapped
An additional investment of around 11.1 billion euros in the aquaculture sector in Africa will generate an estimated income of 19 billion euros and jobs for 58 million people in 2050.
A sustained increase in the supply of aquatic foods could also make them affordable enough to prevent some 166 million micronutrient deficiencies worldwide by 2030.
Malnutrition is particularly acute in sub-Saharan Africa, where almost a quarter of the population is undernourished.
The need is made even more acute by the disproportionate impact of climate change that Africa is facing, putting more pressure on every aspect of its food production.
Over the weekend, the EU joined other G7 countries in committing to implement the Hiroshima Declaration on Action for Sustainable Global Food Security, as well as committing €560 billion to infrastructure projects in developing countries.
The development and development of an underutilized sector in Africa, such as aquaculture, provides an opportunity to succeed in both cases.
Lessons can be learned from Asia
The EU has already recognized the benefits of investing in sustainable fisheries and aquaculture for Africa in its €40 million FISH4ACP initiative.
But the path to more equitable economic development, as well as nutritionally diverse and sustainable food systems, has become much more achievable thanks to the lessons of the Asian aquaculture sector.
Efforts to increase South-South cooperation and innovation are already underway, with the recently launched UK-supported Asia-Africa BlueTech Superhighway program aiming to strengthen aquatic food systems in Africa and Asia.
But there is much more room for the EU to support closer cooperation in the Global South, especially during Japan's G7 Presidency.
For example, tools and solutions that have contributed to the growth of aquaculture and fisheries in Asia can also benefit Africa, such as improved breeds of common species including Nile tilapia, carp and catfish.
WorldFish scientists, with EU funding, have developed genetically improved tilapia varieties originally from Africa that grow 85% faster and require fewer resources.
Introduced and grown in the Philippines, Bangladesh, China, Thailand and Vietnam, these varieties can be adopted by African growers with the confidence of benefits ranging from increased production to a 36% reduction in environmental impact compared to conventional breeds.
Gender-transformative approaches can also help
Another opportunity to pool South-South benefits is the development and scale-up of integrated and sustainable production systems such as rice-fish systems.
Both products play a key role in the nutrition, food sector and economy of Africans and Asians, and methods tried and tested in one region can be adapted to another. This approach can make it easier to innovate and reduce the risk of failure.
Finally, facilitating greater knowledge sharing between Asia and Africa can improve the capabilities of both parties through training and education programs, technical assistance, and mentoring and coaching in all ways to improve the skills of local actors in the sector.
In particular, gender-transformative approaches can help close the gender gap in food systems.
Lessons from Africa can help Asia empower women in the sector, leading to greater productivity, efficiency and innovation.
WorldFish has already piloted such approaches in Bangladesh and Zambia, which increased the participation of women in fisheries from 5% to 75%.
Africa could be another big fish with help from Brussels
Investing in African aquaculture and fisheries not only opens up new frontiers with huge potential, but also solves the pressing problem of climate change, ensures shared prosperity and fights malnutrition for millions of people.
Asia has much to share from its own continuous experience of solving similar problems in similar conditions and using similar resources.
With the support of the EU and the rest of the international community – along with increased South-South cooperation – Africa too can become another big fish in a big pond.
Essam Yassin Mohammed is CEO of WorldFish and Lindiwe Majele Sibanda is Chair of the System Council of CGIAR, a global partnership of international food security research organizations.
_At Euronews, we believe that all points of view matter. Contact us at view@euronews.com to send suggestions or input and participate in the discussion.
_