Textured Wood Keyboards : Hacoa Full Ki-Board Wireless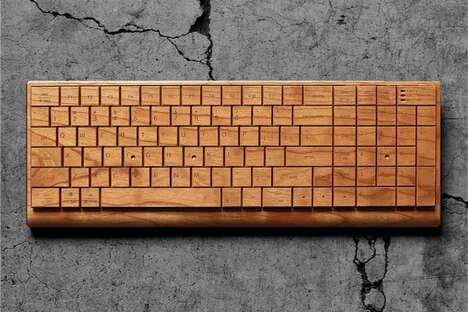 Keyboards are important desktop peripherals but are often characterized by their plastic or metal construction, so the Hacoa Full Ki-Board Wireless aims to offer a decidedly organic touch. The keyboard is made entirely of wood for the body and keycaps to provide a more intriguing under-hand feel when typing throughout the day. The keyboard is available in cherry and walnut wood options and is made from solid wood with no joints, further enhancing the quality of the peripherals.
The Hacoa Full Ki-Board Wireless is powered by a built-in 1000mAh battery and connects to computers via a Bluetooth 5.0 or 2.4GHz connection. The keyboard has 102 laser engraved keys and will be available for purchase starting March 20, 2023.