Subtle Tech-Infused Desks : KOBLE Tori 4.0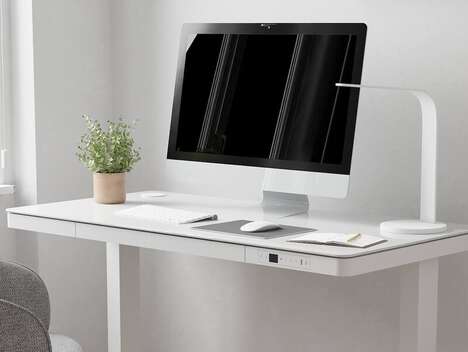 The KOBLE Tori 4.0 smart desk is a stylish piece of furniture engineered with technology right in the design to help it work well for the modern professional. The unit is equipped with a magnetic charging station suited for smartphones and other mobile devices, while the USB-A and USB-C ports will accommodate additional devices. The unit has a series of touch-sensitive controls for making adjustments to the settings.
The KOBLE Tori 4.0 smart desk has a series of secret stash drawers for keeping everything securely stowed when not in use. The table also features Bluetooth connectivity to connect computers or mobile devices to the built-in speaker system for an advanced way of listening to music and more. The desk comes in white and black finish options priced at £325 each.