Sticky Note Printers : Nemonic Gen 2,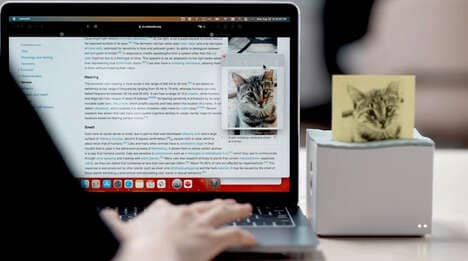 Mangoslab, a South Korean offshoot of Samsung Electronics, revealed Nemonic Gen 2 as a compact, wireless printer for creating memos with the help of digital technology. Rather than having to put pen to paper, users can make the most of the device's advanced thermal printing technology to eliminate smudges and messiness for messages and images that are clear and easy to interpret.
The ink-free printer integrates features that help to improve the process of creating helpful notes, such as a de-curling roller and an auto-cutting feature. Beyond being able to create standard square sticky notes, this printer gives users the power to print notes up to 11 inches long. And to address the fact that some sticky notes aren't tacky enough, Mangoslab introduced Nemonic ULTRA sticky note paper rolls.