Stevie Nicks Gets Immortalized As A Barbie Doll
The Fleetwood Mac rocker revealed Mattel's latest design during her Madison Square Garden concert in New York on Sunday, where she debuted a Nicks-inspired Barbie to thousands of adoring fans.
"I hope that you all love her as much as I do," the glowing "Landslide" singer told fans in a video from the concert posted by Live Nation.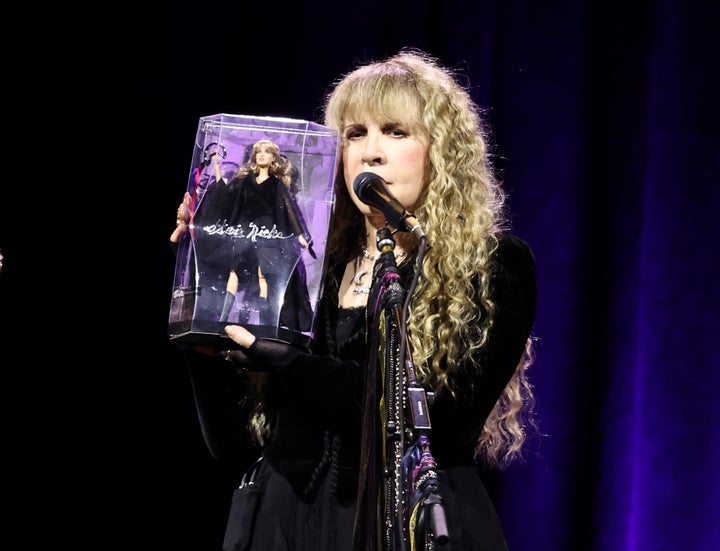 "Stevie Barbie," as the singer called her, was a perfect encapsulation of the two-time Rock and Roll Hall of Fame inductee and her bewitching style, modeling a spooky-chic black batwing dress that looked just like Nicks' ensemble on the cover of the 1977 album "Rumours."
The doll, which is part of Mattel's Barbie Music Series, rocked Nicks' signature platform boots and a golden crescent moon necklace while toting a tambourine tied with red, black and purple ribbons.
Nicks described her Barbie as "so pretty and so soulful and so real" in a statement on X, formerly Twitter, on Monday, telling fans she was overwhelmed when Mattel first approached her.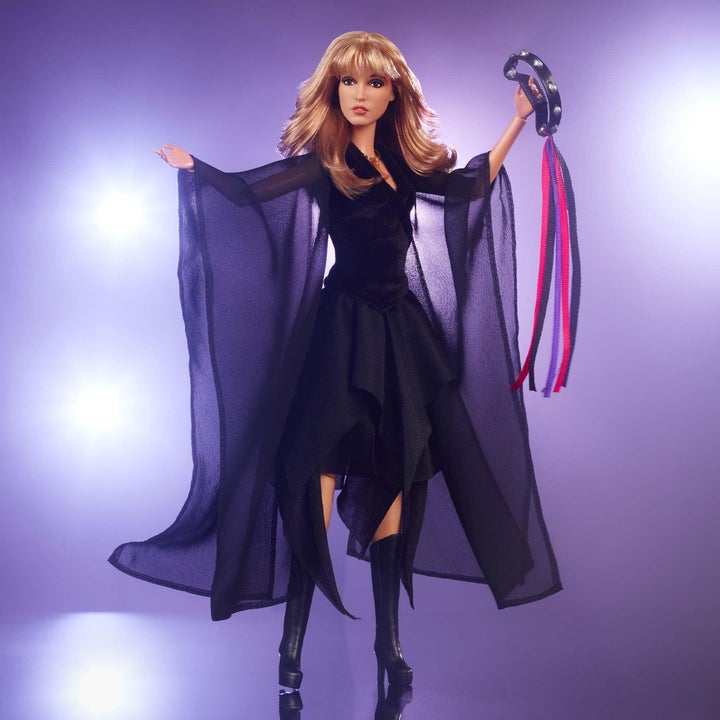 "Of course I questioned 'would she look like me? Would she have my spirit? Would she have my heart,'" the "Dreams" singer wrote.
"When I look at her, I see my 27 year old self~ All the memories of walking out on a big stage in that black outfit and those gorgeous boots come rushing back~ and then I see myself now in her face," Nicks continued. "What we have been through since 1975~ the battles we have fought, the lessons we have learned~ together. I am her and she is me. She absolutely has my heart."
Preorders of the doll were priced at $55, and stock appeared to be completely sold out as of early Monday afternoon.