SteelAsia steel plant in Kalaka will use AI
SteelAsia Manufacturing Corp., the Philippines' largest steelmaker, is equipping its sprawling green steel plant in Calac, Batangas with artificial intelligence (AI) developed in Germany that will provide a more efficient way to increase production without increasing its carbon footprint.
SteelAsia has signed an agreement – ​​the Kalaka Electric Arc Furnace Productivity Improvement Partnership (EPICA) – with the German SMS Group to equip its Kalaka steel plant with the latest AI system for process automation and digitalization. Under the EPICA project, the electric arc furnace or electric arc furnace will use the latest combustion technology and upgrade the pollution control system to support this project.
Engineers and technicians at the SteelAsia plant will receive extensive training in the use of all AI technologies. Thanks to SMS Group's leading technology expertise, SteelAsia's plant in Kalaka will have higher energy efficiency, allowing it to increase productivity and reduce emissions thanks to new artificial intelligence and a modern burner system.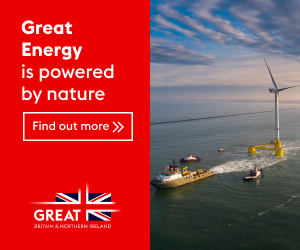 "We are proud that Calaca has become the first steel mill in the Philippines equipped with artificial intelligence," said the doctor. Pino Tese, Sales Director for SMS group India and Asia Pacific. "The use of renewable energy and efficiency gains to reduce greenhouse gas emissions, equally supported by recycling, is vital to a sustainable circular economy," he added.
"It also means more green steel production for the country as Kalaka uses 100% renewable energy for steel production," added SteelAsia Chairman and CEO Benjamin Yao.
The SteelAsia Calaca plant produces up to 450,000 tons of rebar per year, which today is approximately 18 billion pesos. EPICA improvements are expected to increase productivity in anticipation of higher rebar requirements for infrastructure and housing projects.
SteelAsia operates five other plants in Bulacan, Cebu, Davao and East Misamis. This year, it is planned to open a seventh plant in Compostela, Cebu, and increase production from 2 million metric tons of steel rebar to 3 million metric tons per year.
The company is the largest steel producer in the country and is investing in making Philippine steel more self-sufficient and less dependent on imports.
Image credits: Photo provided