Spain will remove the mandatory carry rule on public transport from 1 February. 7
Spain, one of the last countries in Europe continue to require people to wear masks on public transport to prevent the spread of COVID-19 will likely end this obligation on February 1st. This was announced on Thursday by Minister of Health Carolina Darias.
She said that the epidemiological situation in the country is stable, and emergency services have proposed lifting the restriction. Masks will remain mandatory in healthcare facilities.
"I will make a proposal to cancel the obligation wear masks in public transport to the meeting of the government, which will be held on February 1. 7," she told reporters.
CALIFORNIA JUDGE ISSUES PRELIMINARY STATEMENT TO BLOCK COVID DIISINFORMATION ACT: REPORTS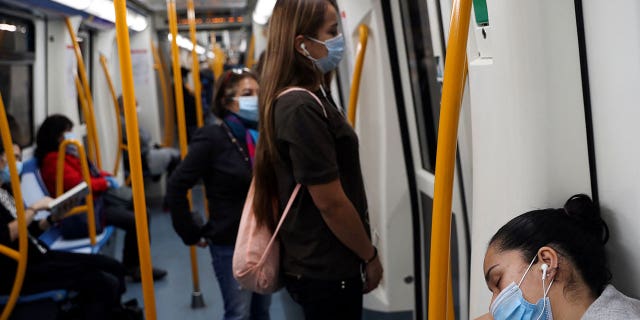 CLICK HERE TO GET THE FOX NEWS APP
Three years after the first cases of COVID-19 were identified in Europe, masks are only mandatory on all or some forms of public transport. in SpainGermany, Austria and Greece.
Wearing masks on public transport has become mandatory since May 2020.
Germany must lift the rule on long-distance trains and buses from 1 February. 2. The obligation in Greece expires in January. thirty