Sim Liu sends scathing message to Tarantino and Scorsese over Marvel criticism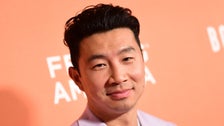 Star of Shang-Chi and the Legend of the Ten Rings Sim Liu does not hold back his thoughts on the two cult directors who came after Marvel movies.
Liu, who became the first Asian actor to star in a film Marvel The cinematic universe was slammed last year Quentin Tarantino as well as Martin Scorsese on Tuesday and asked them not to point their nose at anyone after their criticism of superhero films.
Scorsese told Empire magazine in 2019 that Marvel films are "not movies" and later in a New York Times article, explained that the films lack revelation, mystery, or genuine emotional danger.
Liu tweeted that he would never have had the opportunity to star in the Oscar-nominated Shang-Chi. which scored 91% freshness rating among critics on Rotten Tomatoes.
"No movie studio is perfect and never will be perfect. But I'm proud to be working with a company that makes continuous efforts to improve on-screen diversity by creating characters that inspire and inspire people from all communities around the world," Liu wrote.
"I loved Golden Age too… but it was white as hell."
Liu isn't the only Marvel star to weigh in on Scorsese's critique of the Marvel Cinematic Universe.
"Movies are movies. Everyone doesn't like his stuff either," Jackson said. "Everyone has their own opinion, so I mean it's okay. No one can stop making films."