Self-Leveling Travel Tripods : Benro Theta Travel Tripod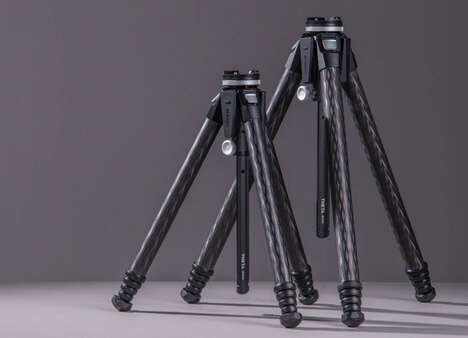 The Benro Theta Travel Tripod is an upgraded version of the humble photography accessory that is ready to give travel photography enthusiasts the ability to adjust for accurate shots from anywhere. The tripod is available in two models, including the original and MAX, both of which feature a modular design and self-leveling capabilities. The tripods are die-cast aluminum for strength and durability, while a set of strong carbon fiber legs provide high rigidity.
The Benro Theta travel tripod is designed for use with a range of photography equipment, including mirrorless and digital SLR cameras, as well as smartphones. The tripod has a built-in gyroscope motor for quick adjustments for the perfect shot.