Scout Robots: Scout Robots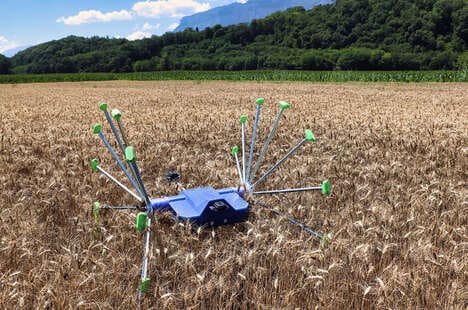 The ag space is ripe for technological innovation, and this portable crop-scouting robot is a great example of how companies are cutting costs to give farmers more flexibility.
French startup Meropy offers solutions for tedious tasks like monitoring pest infestations, plant diseases, unwanted weeds and the like with SentiV. This intelligence robot is powered by artificial intelligence. It can control a given area based on a predetermined trajectory and "without any chance of error". The device is excellent for identifying problems at an early stage and with high accuracy. The device also has a dual camera system. Camera data is analyzed by AI software.
SentiV from Meropy can move about 20 hectares per day.
Image credit: Meropi