Samsung Jet AI Personal Vacuum Cleaner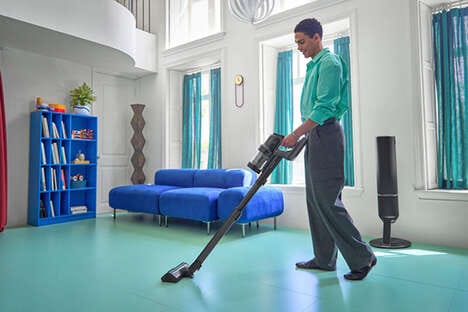 The Samsung Bespoke Jet AI Vacuum has been announced as an upgraded version of the brand's handheld vacuum cleaner, which is designed to provide intelligent cleaning power at all times for greater efficiency.
The vacuum cleaner is equipped with a lightweight HexaJet 2.0 motor capable of a maximum suction power of 280 AW, making it one of the most powerful options on the market. The removable battery pack lasts up to 100 minutes of use on a single charge, and Full Cleaning mode uses an artificial intelligence (AI) algorithm to intelligently clean any floor by automatically detecting its characteristics.
Samsung Bespoke Jet AI Vacuum is scheduled to ship on July 7, 2023 for $999.
Image Credit: Samsung