Russia allegedly has a positive attitude towards the peace initiative of Pope Francis, there are no immediate plans for a mission to Moscow.
Russia on Friday indicated that he had a positive attitude towards the peace initiative of Pope Francis in Ukraine, but stressed that he did not plan to send a mission of the Vatican to Moscow in the near future.
The statement of the Russian Foreign Ministry to the state agency RIA Novosti was the first public recognition by Moscow of the actions of the Pope. This followed the Vatican's announcement over the weekend that Francis had appointed a veteran of the Catholic Church's peace mediation initiatives, Italian Cardinal Matteo Zuppi, as his envoy.
"We recognize the sincere desire of the Holy See to promote the peace process," the Russian Foreign Ministry said, RIA Novosti reported. "At the same time, no practical steps were taken by the Vatican to organize a trip to Moscow."
WHITE HOUSE REJECTS PUTIN'S NUCLEAR PROVOCATION IN BELARUS: "IRRESPONSIBLE"
Zuppi told reporters on Thursday that the purpose of the mission was "to help ease tensions in the conflict" in the hope that it could promote "the paths of peace." He drew a parallel to his efforts in the 1990s, along with the Rome-based community of Sant'Egidio, to help broker the peace talks that ended the Mozambican civil war.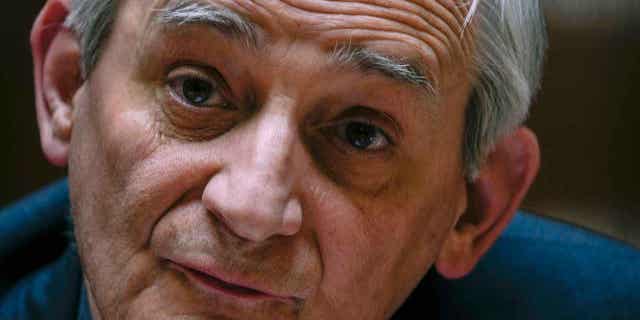 Moreover, as Zuppi pointed out, church the initiative began with the hope of finding "ways of peace" and led to meetings that brought the warring parties closer together, "bonded" the factions, and ultimately to a peace agreement.
PUTIN SAYS RUSSIA WILL DEPLOY TACTICAL NUCLEAR WEAPONS IN BELARUS AS A WARNING TO THE WEST
"Efforts (in Ukraine) will definitely be in this sense," Zuppi said, speaking at the end of the meeting of the Italian Bishops' Conference. "Let's see."
Francis announced the existence of a peacekeeping mission on his way home last month from Hungary, where he met with an envoy from the Russian Orthodox Church, which strongly supports the Kremlin's war. A few weeks later, Francis met in the Vatican with Ukrainian President Volodymyr Zelensky, who made it clear that he would not accept territorial concessions and rejected Francis' mention of casualties on both sides of the conflict, saying there could be no equality between victim and aggressor. .
CLICK HERE TO GET THE FOX NEWS APP
Zuppi noted that Francis' hope for peace "brought the Holy Father to tears", referring to December 1999. 8, when Francis wept in front of the statue of the Madonna in the center of Rome, praying for peace in Ukraine.