Russell Brand Reportedly Called Out On Camera As Sexual Predator
It seems that Russell Brand's alleged sexual misconduct may have been a well-known industry secret.
The British comedian left Comedy Central's "Roast Battle" in 2018 after co-judge Katherine Ryan called him a "sexual predator" on camera, three sources who worked with the show's production company, Fulwell 73, told Deadline in a story published Monday.
The sources told the entertainment outlet that Ryan, a Canadian comedian who worked with Brand on the reality competition show, called him out on numerous occasions during filming, but her pointed remarks were edited out of the final cut of the episodes.
On Sunday, The Mirror resurfaced a clip of Ryan telling the BBC's Louis Theroux in 2022 that she had once confronted a co-worker about being a "predator" directly to "his face." She did not name the co-worker at the time of the interview.
She told Theroux that it was "very dangerous for us to have this conversation."
"I'm happy to have it," Ryan continued, "but it is a litigious minefield, because a lot of people have tried to nail this person down for their alleged crimes, and this person has very good lawyers."
She added that the allegations against her co-worker were "not really my story to tell."
"No one has perpetrated any sexual assaults against me, but this person I believe very strongly — so do a lot of people … it's an open secret — is a perpetrator of sexual assault," Ryan told Theroux.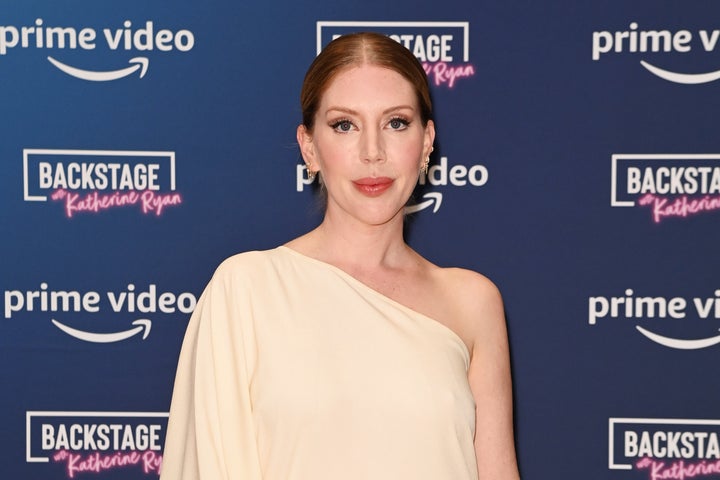 According to Deadline and The Mirror, Ryan also told Theroux that she had confronted this co-worker "in front of loads of people, in the format of the show."
Deadline confirmed with its sources that Ryan was referring to Brand during her interview with Theroux.
Ryan did not immediately respond to HuffPost's request for comment and confirmation.
One woman, who is now 31, said she had a three-month relationship with Brand when she was 16, and that Brand "forced his penis down her throat" at the time. She characterized the comedian as abusive and controlling.
Another woman who was interviewed by the British outlets said that Brand raped her against a wall in her Los Angeles home. The outlets' joint statement also notes that they obtained medical records showing that this woman received treatment at a rape crisis center the day she said her rape occurred.
Brand has denied the allegations. In a video he posted on social media the day before the British outlets' investigation was published, Brand said he had received notice of "some very serious allegations that I absolutely refute." He also suggested that he was the victim of a "coordinated attack" by the media.
Deadline notes that Brand has been virtually absent from British television since his one-season stint on "Roast Battle" in 2018, with the exception of an appearance on "The Great Celebrity Bake Off" in 2019.
In the past couple of years, the comedian has also rebranded himself as a wellness influencer and has become increasingly right-wing on social media. Brand shared COVID-19 conspiracy theories on his YouTube channel and hosted ex-Fox News personality Tucker Carlson on his channel in July.