Ronaldo's Portugal prepare for their first Group H match against Ghana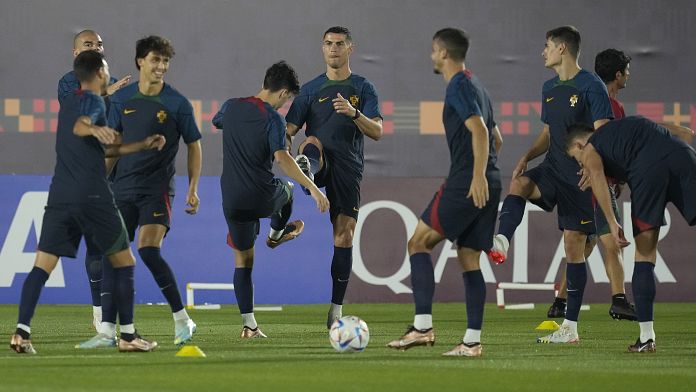 48 hours after parting ways with Manchester United, Cristiano Ronaldo will be looking to give Portugal a winning start when they play Ghana in the first Group H match of the World Cup on Thursday.
The teams had previously met in 2014 when the five-time Ballon d'Or winner scored the winning goal.
Elsewhere, Uruguay, which boasts experienced strikers Luis Suarez and Edinson Cavani, will emerge as favorites when they take on South Korea in Group H. Uruguay also boasts a supportive roster of up-and-coming young players led by Real Madrid's Federico Valverde.
The Koreans reached the semi-finals of the 2002 World Cup but failed to progress beyond the group stage in their last two attempts.
Today Brazil will play with Serbia.
Brazilians in the city. Tite will start his World Cup this evening at the Lusail Stadium and as always, the Brazilian team is all star-studded, from Thiago Silva to Vinicius Junior and, of course, the fickle Neymar.
As for Serbia, they included Aleksandar Mitrovic in their squad, despite the fact that he had an ankle injury. He hopes to play some part in this World Cup.
At Lusail Stadium, the South American team has already experienced one shock: Saudi Arabia's standout victory over Argentina on Tuesday. The stunning 2-1 win was celebrated as coming of age.
Brazil hopes they can incorporate the samba style from the start.
In the other Group G game, Cameroon will play Switzerland at Al Janoub Stadium.