Retractable Cable Power Banks : wearable power bank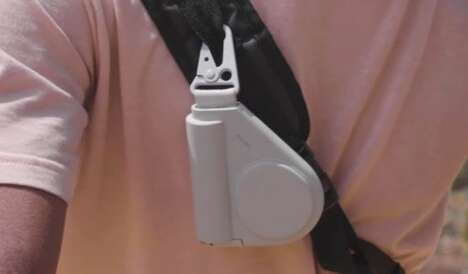 The MChaos wearable power bank is a clever take on the simply mobile device that will greatly elevate the capabilities of the user and keep them connected from anywhere.
The power bank features a wearable design that can be easily clipped onto any backpack, bag or belt loop to ensure it's always on hand when it's needed most. The unit offers simply charging thanks to a retractable 0.7-meter USB-C cable that will slide out when required and return back inside the main body to eliminate the occurrence of loose cords.
The MChaos wearable power bank has a 5,000mAh capacity and is rated for 20W of fast charging to power up an iPhone to 50% in just 30-minutes.