Real-time updates: Russia's war in Ukraine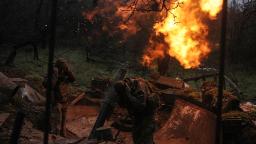 The largest cities in Europe will donate power generators and transformers to Ukraine as part of a joint action. This comes as temperatures begin to drop and Russia continues to attack Ukraine's energy infrastructure.
The Generators of Hope initiative launched on Wednesday by European Parliament President Roberta Metsola and Dario Nardella, mayor of Florence and president of the Eurocities network of more than 200 major European cities, aims to provide energy to the country's main facilities. including hospitals, schools, water stations, care centers, shelters and telephone masts.
"The European Parliament and the EU have shown remarkable solidarity with Ukraine on the humanitarian, military and financial fronts. Now they need practical support to get through the winter," Metsola said at a press conference on Wednesday. "I call on all cities, towns and regions across Europe to join the Generators of Hope campaign.
"As mayors, my colleagues and I understand the importance of local services," Nardella said. "By launching this direct call to action for cities to come together and help Ukraine by donating generators and transformers, we can help ensure that Ukrainian cities can manage their daily lives in the best possible way."
"We must act immediately. Winter has come, there is no electricity and gas, there is no time to waste," Nardella added.
Andriy Yermak, head of the Office of Ukrainian President Volodymyr Zelensky, who virtually joined the launch, said Ukraine is "proud that Europeans and their institutions" are "supporting Ukraine in response to Russia's terrorist tactics against Ukrainian civilians."