Racing Party Signature Games: disney speedstorm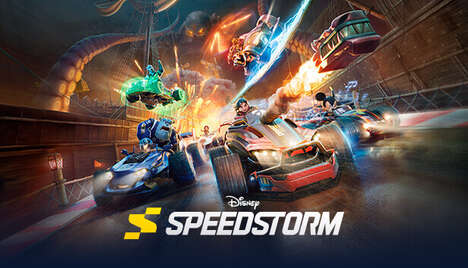 Disney Speedstorm is an upcoming hero racing game set on high-speed tracks inspired by the worlds of Disney and Pixar. The game is developed by Gameloft and published by Disney. Gameloft is a mobile game publisher best known for its high-octane arcade racing series Asphalt. However, the company has built a strong portfolio that includes hundreds of high-end mobile games.
At launch, players will have access to dozens of characters from the worlds of Disney and Pixar, each with unique skills and properties that can be used to win. The game is supposed to be an exciting arcade racing game similar to the legendary arcade battle racing games like "Mario Kart", "Sonic Team Racing" or "Crash Team Racing".
Disney Speedstorm Early Access begins on April 18, when players can experience the game for the first time.
Image Credit: Disney, Gameloft