Purchasable hybrid apps: Lemon8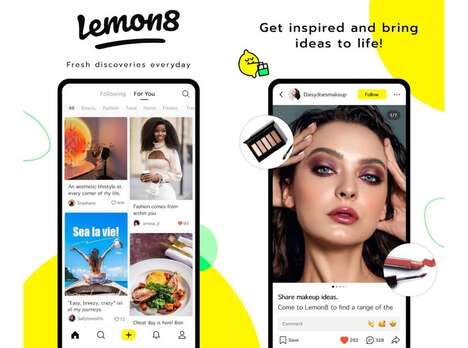 ByteDance, the parent company of TikTok, recently released a new app called Lemon8, which has been described as a "lifestyle community" and compared to an Instagram/Pinterest hybrid. Notably, Lemon8 uses the same recommendation engine as TikTok and offers users two ways to consume content: a "Following" column and a "For You" column with recommendations.
The Gen Z app is designed for users who want to dive deeper into topics such as fashion, health, travel, beauty and food, and it combines photo and video content. In the app, users can tag products for easy shopping.
This new social media app is comparable to the popular Chinese app called Xiaohongshu ("RED" or "Little Red Book"), which has managed to capture 15% of the online trading market in the country.