Protective cases for MP3 players: case elago W7 AirTag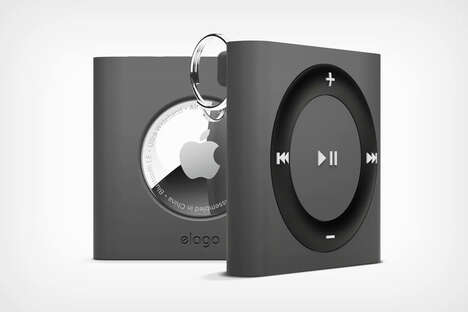 The elago W7 AirTag case is a retro accessory for Apple tracker users to add a touch of nostalgic design to their keychain. The case has a design that looks the same as the fourth generation iPod Shuffle, but has a silicone construction that provides a soft tactile surface that also resists drops. The accessory is equipped with artificial buttons and switches, and the back of the case has a viewing part for showing the back of the AirTag or engraving on the tracker.
The elago W7 AirTag case comes with a high-quality carabiner that allows users to attach it to a key chain or bag of their choice. The case is available in black and mint green for added style.