President Macron uses special powers to pass pension law without a vote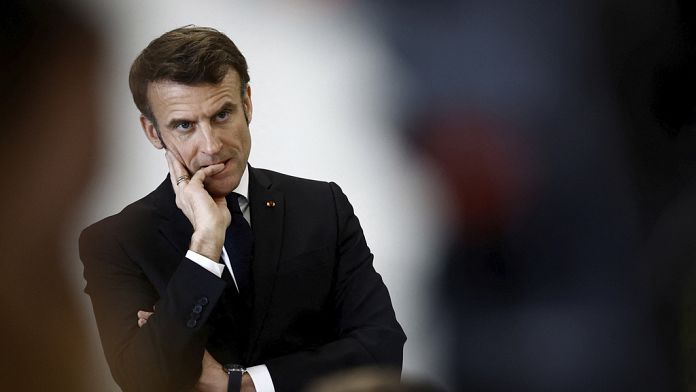 The French government on Thursday used special constitutional powers to pass a controversial pension bill without a vote in parliament, in a risky move by President Emmanuel Macron.
The decision came just minutes before a vote was scheduled because the government had no guarantee that the bill would win a majority in the National Assembly, France's lower house of parliament.
The bill would raise the retirement age from 62 to 64 and is the flagship law of Macron's second term. The unpopular plan has sparked major strikes and protests across the country since January.
The move is expected to trigger a swift vote of no confidence in the Macron government.
The Senate passed legislation to raise the retirement age to 64 on Thursday morning, but a vote in the lower house of the National Assembly scheduled for this afternoon was seen as extremely tight.
Heaps of garbage
Trains, schools, utilities and ports have been hit by strikes over the past six weeks, while some of the biggest protests in decades have taken place.
An estimated 1.28 million people took to the streets on March 7.
An ongoing strike by municipal garbage collectors in Paris has resulted in about 7,000 tons of uncollected trash piled up on the streets, attracting rats and alarming tourists.
The strike was extended until next Monday as the prospect of serious public health problems led to growing calls for government intervention.
City Police Chief Laurent Nunez told Mayor Anna Hidalgo on Wednesday evening that the government was using its power to "requisition" workers, meaning some of them would be forced to return to work under threat of prosecution.
Hidalgo called the protests "fair" even though her office has contracted private garbage collection companies in some areas, including in front of schools and kindergartens.
Elsewhere, workers at the CFE-CGC union in southern France said on Wednesday they had cut power to the presidential island in the Mediterranean that Macron used during his summer vacation.
Opinion polls show that two-thirds of French people oppose pension reform and support the protest movement.