Prep basketball: Crespi 3-0 under first-year coach Derek Fisher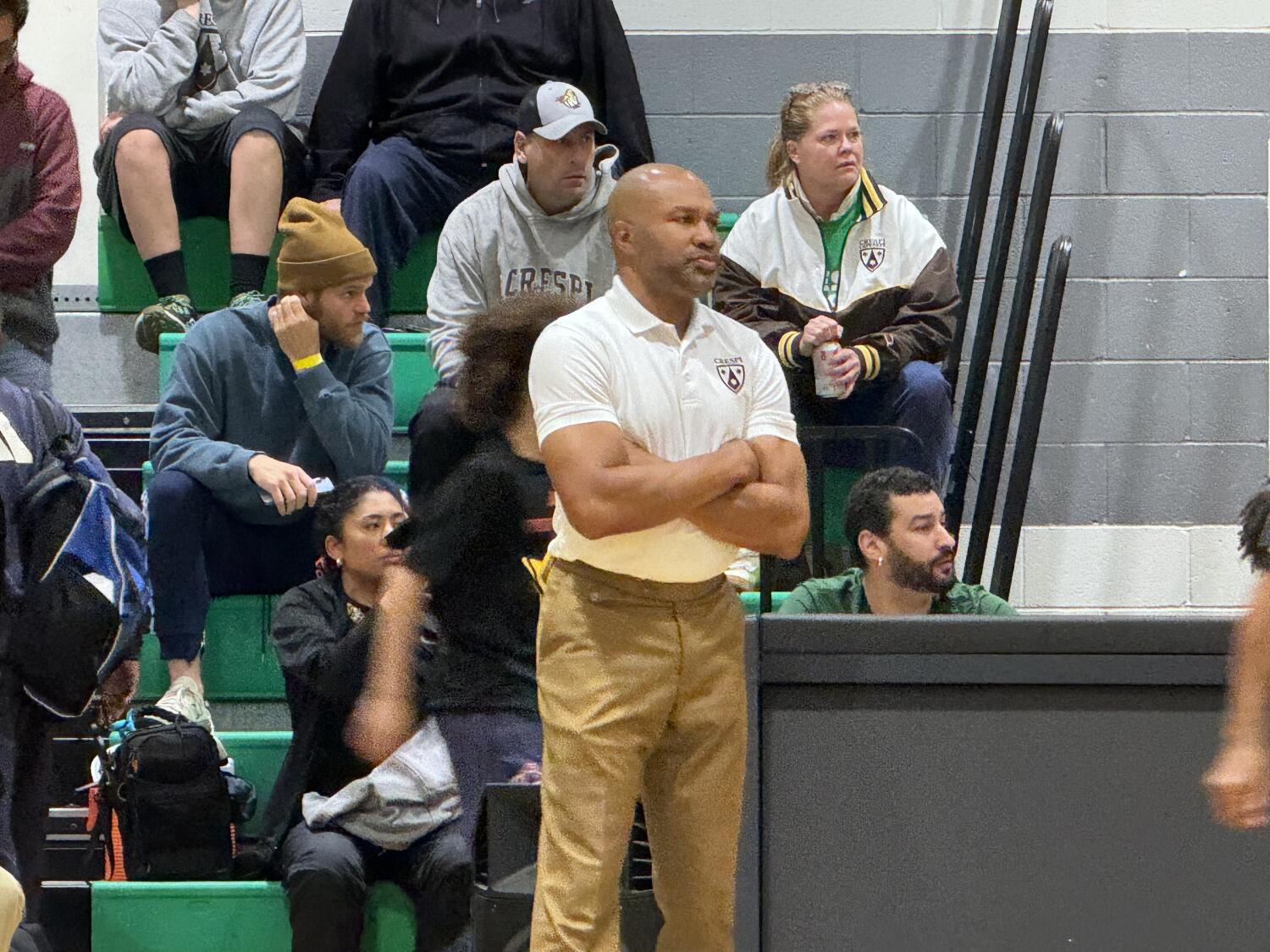 Hiring a former NBA head coach and former Laker brings scrutiny and attention. So far, so good for Crespi first-year coach Derek Fisher. His team has started 3-0.
Freshman Carter Barnes and sophomore Joe Sterling each scored 26 points to lead Crespi to a 97-78 win over Chatsworth on Friday night at Providence. Alijah Arenas scored 27 points for Chatsworth.
Los Alamitos 103, Verdugo Hills 72: Samori Guyness scored 23 points to help Los Alamitos advance and face Mira Costa in Saturday's Ocean View tournament championship game.
Bosco Tech 85, Gabrielino 42: Jaden Erami contributed 23 points and Ryan Osborne 20 in the debut victory for Bosco Tech.
Damien 76, Anaheim Canyon 34: The Spartans advanced to the Sunny Hills tournament final.
Rancho Verde 64, Great Oak 52: Jermaine Washington and Trestyne Nguru each scored 21 points for Rancho Verde.
Oaks Christian 52, Rio Mesa 44: The Lions received a strong performance from Steve Prudholme.
Taft 61, South El Monte 48: Nathan Bamshad had 18 points for Taft.
Crossroads 76, Culver City 39: EJ Vernon had 20 points for 2-0 Crossroads.
Orange Lutheran 60, Los Altos 51: Preston Lee scored 20 points for the Lancers.
Saugus 68, Loyola 46: Justin Perez finished with 22 points and Matt Correa 17 for unbeaten Saugus.
La Mirada 65, La Serna 45: Freshman Gene Roebuck had 25 points for La Mirada.
Windward 63, Torrey Pines 56: Gavin Hightower had 16 points and seven assists for Windward. Jeremiah Hampton added 14 points.
Sherman Oaks Notre Dame 88, Venice 39: Mercy Miller led the Knights with 24 points and Zach White had 23 points.
Eastvale Roosevelt 87, Hesperia 51: Brayden Burries had 35 points for Roosevelt.
West Ranch 80, Bakersfield Christian 65: Jaeden Robley had 21 points and Bishop Brooks 19 for West Ranch.
Girls' basketball
Sierra Canyon 75, Brentwood 56: Izela Arenas scored 27 points and Jerzy Robinson had 18 points in a Harvard-Westlake tournament game.