Powerful mobile coolers : mobile cooler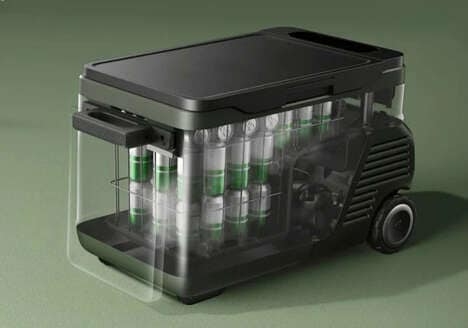 Anker introduces the EverFrost portable refrigerator that keeps food and drinks cold for up to 42 hours. The EverFrost electric cooler is made in the form of a durable truck with mini wheels on the bottom and a convenient handle for moving. In addition, the handle can be used as a mini table.
The cooler is also available in three different sizes: 33L, 43L and 53L. In terms of specifications, it has an efficient cooling system that can quickly chill your food or drinks within 30 minutes. The set temperatures in the cooling system can cool objects in the range of 25ºC to 0ºC. It's also a rechargeable device with a 299Wh removable battery and 100Wh solar panels that take 3.6 hours to fully charge. The cooler can also charge various devices through its output connectors. The cooler will be launched on Kickstarter on March 23rd.
Image credit: Anker