Pope Francis is recovering from the hospital after undergoing abdominal surgery, the Vatican reports.
Pope Francis He is recovering well after undergoing abdominal surgery earlier this week, according to Vatican officials.
The pontiff recently underwent a laparotomy and an abdominal wall plasty – to surprise and concern Catholics around the world.
"The medical team reports that the clinical picture is gradually improving, and the postoperative course is normal," Matteo Bruni, director of the Vatican's press service, told reporters on Friday.
Francis, 86, underwent a three-hour operation at the Gemelli hospital in Rome on Wednesday, June 7, to remove a hernia, which doctors say was successful enough that he had no restrictions. in his travels and other activities after recovery.
ABDOMINAL SURGERY DAD 'WENT WELL', RECOVERING IN HOSPITAL, VATICA SAYS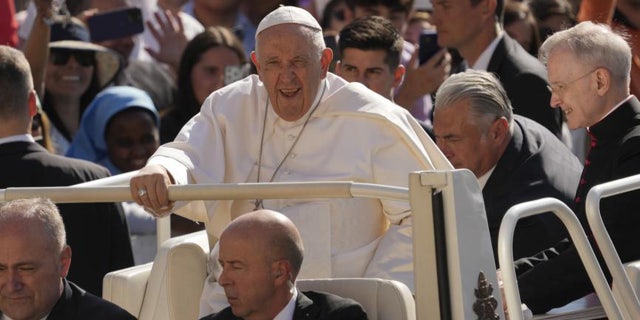 Pope Francis TO HAVE ABDOMINAL SURGERY IN ROME TO SOLVE INTESTINAL PROBLEM
"After breakfast, His Holiness began to move, having spent most of the morning in a chair," Bruni said on Friday. "It allowed him to read the papers and start working again."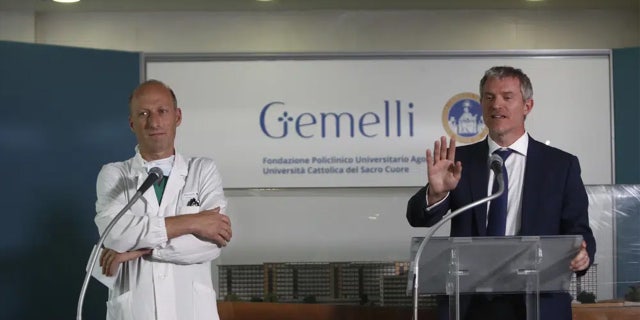 Dr. Sergio Alfieri, director of the Department of Abdominal and Endocrine Research at the Gemelli Hospital, said at a press conference that the Pope woke up in a good mood and even joked.
"When will we make the third one?" Alfieri said, quoting the Pope.
RUSSIA RECOGNIZES VATICA PEACE MISSION AS THE HOLY SEE TRYS TO 'HELP DELIVER TENSIONS'
During the operation, doctors removed adhesions or internal scars on the intestines, which caused a partial obstruction.
Alfieri revealed that in addition to the 2021 colon surgery, Francis had previous abdominal surgeries just prior to 2013 in Argentina that also caused scarring.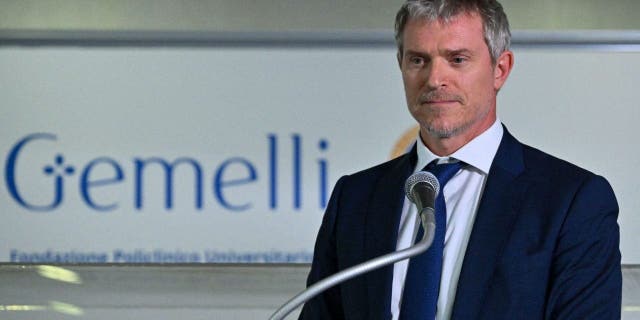 Alfieri warned that, despite his strength, the pope is elderly and I recently had bronchitis therefore, "we will take all necessary precautions" regarding the duration of the hospital stay.
CLICK HERE TO GET THE FOX NEWS APP
Vatican said all private and public audiences of the Pope were canceled until June 18 as a precaution.
Sara Rumpf-Whitten of Fox News Digital contributed to this report.