Over 30 women held hostage by Cameroonian rebels released
Separatist militants kidnap more than 30 women in protest against the imposition of illegal taxes on them were released, the government said on Friday.
The women were taken away earlier this month from Babanka, a farming village in the Northwest Region, on the border with Nigeria.
"We have taken the women to hospitals where they are being treated for injuries and are being given psychological support," said Simon Emil Muh, a local government spokesman.
OVER 30 WOMEN IN CAMEROON KIDNAPPED BY SEPARATISTS
The separatists, he said, collected monthly payments from children, women and men, taxed couples before they married, and forced families to pay $1,000 for their relatives' funerals.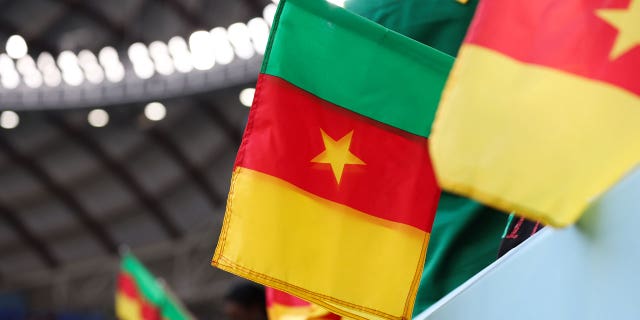 The Central African nation was worn out by the struggle ever since Anglo-speaking separatists rebelled in 2017 with the stated goal of breaking away from French-speaking majority territory and establishing an independent Anglo-speaking state.
The government accused the separatists of atrocities against English-speaking civilians. The conflict has killed more than 6,000 people and displaced more than 760,000 people, according to the International Crisis Group.
GUARDS KIDNAP AT LAST 25 PEOPLE IN WESTERN CAMEROON
Some of the liberated women told Associated Press that they were tortured in captivity.
"Separatist fighters beat me with their weapons after stripping me naked," Wubom told Elizabeth AP by phone on Friday from the hospital where she was being treated. According to her, the rebels broke her left leg and arm.
Separatist leader Capo Daniel said the women were released after promising to end the protests, but warned that people would still be punished if they continued.
CLICK HERE TO GET THE FOX NEWS APP
The governor of Cameroon's northwestern region, Deben Choffo, called on communities to work together to stop the atrocities and said the government would do everything possible to protect women from separatist brutality.