Online Car Platforms : Hyundai Partners with Amazon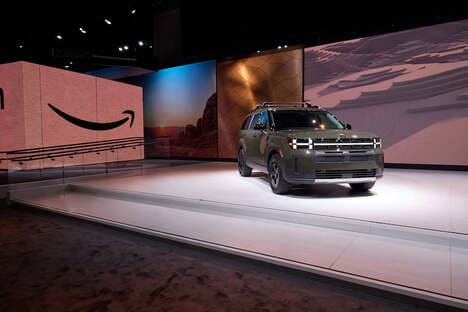 Hyundai has embarked on a pioneering venture by partnering with Amazon to sell its vehicles on Amazon.com, marking a significant shift in the traditional car-buying experience. This collaboration, announced at the Los Angeles Auto Show, is the first instance of Amazon selling cars on its platform and is part of a broader strategy to expand this business area in the future.
Marty Mallick, Amazon's Vice President of Worldwide Corporate Business Development, highlights the evolving nature of shopping and buying, especially among a new generation accustomed to digital platforms. The process on Amazon.com is designed to be straightforward and stress-free: customers can select a Hyundai model, choose options, go through financing, and complete the purchase online, including down payment and paperwork, all without haggling or dealership visits.
However, this program requires dealership participation, and not all may qualify or be interested. Amazon aims to work with high-quality, forward-thinking dealers aligned with their customer-centric philosophy.
In addition to vehicle sales, the partnership introduces Amazon Alexa to Hyundai vehicles in 2025, allowing owners to perform various voice-activated tasks from their car. Moreover, Hyundai has chosen Amazon Web Services (AWS) as its preferred cloud provider, facilitating data access and optimization across departments, thereby enhancing innovation while ensuring data security. This comprehensive collaboration between Hyundai and Amazon represents a significant evolution in car buying and ownership experiences.
Image Credit: MotorTrend