Oil giant Saudi Aramco will make $161 billion in profits in 2022.
DUBAI, United Arab Emirates. Oil giant Saudi Aramco said on Sunday it made a $161 billion profit last year, attributing that to higher crude oil prices.
The firm, formally known as Saudi Arabian Oil Co., said in its annual report that the profit it made represented "the highest annual profit of a listed company."
"Given that we expect oil and gas to remain important for the foreseeable future, the risks of underinvesting in our industry are real, including driving up energy prices," Saudi Aramco CEO and President Amin H. Nasser said in a statement.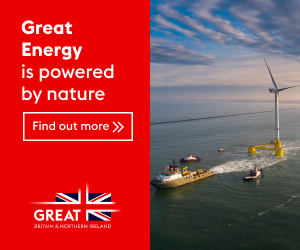 Nasser said Aramco will spend $37.6 billion to expand its manufacturing capacity.
Aramco also announced a $19.5 billion dividend for the fourth quarter of 2022, due in the first quarter of this year.
In 2021, Aramco posted a profit of $110 billion. compared to $49 billion in 2020. as the world faced the worst effects of the coronavirus pandemic lockdown, travel disruptions and oil prices go down for a while.
Benchmark Brent crude is currently trading at around $82/bbl, although back in June prices were over $120/bbl. Aramco, whose fate depends on world energy prices, announced a record profit of $42.4 billion in the third quarter of 2022. against the background of this price hike.
These high prices have further strained relations between the kingdom and the United States, a traditional security guarantor among the Arab states of the Persian Gulf amid tensions with Iran. Before the midterm elections in November The kingdom said the Biden administration was trying to delay the decision by OPEC and allies, including Russia, to cut production. it could lower gasoline prices for voters by publicizing the backroom negotiations typical of the region.
President Joe Biden warned the kingdom that "what they have done will have some repercussions" in terms of oil prices. However, these effects are yet to be seen. Saudi Arabia and Iran traveled to China to strike a diplomatic deal on Friday. U.S. gasoline prices currently average $3.47 a gallon, about a dollar less than last year.
Saudi Arabia's vast oil resources, located close to the desert surface, make it one of the least expensive places in the world to extract oil. For every $10 increase in the price of a barrel of oil, Saudi Arabia receives an additional $40 billion a year, according to the Institute of International Finance.
Shares of Aramco traded at $8.74 on the Tadawul exchange in Riyadh ahead of its open on Sunday. That's below the high of $11.55 a share last year. However, that current price still gives Aramco a $1.9 trillion valuation, making it the second most valuable company in the world behind Apple. The Saudi Arabian government still owns the vast majority of the firm's shares.