Natural beer created by artificial intelligence: autonomy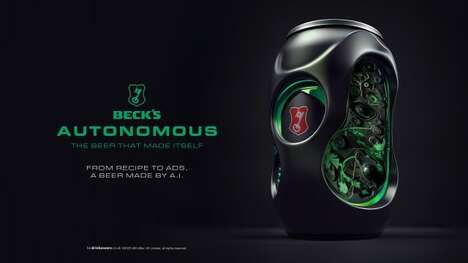 The world's first AI-powered brewing and integrated marketing campaign was developed by AB InBev. Dubbed "Beck's standalone beer", the beer was created using artificial intelligence technology from ChatGPT and Midjourney. Beck's Autonomous is one of the "world's first completely machine-made beers", with AI overseeing all editing and further development based on its intelligence.
The AB InBev team used AI to create all the materials for their advertising campaign, including creating photos and a 360-degree rotating video of the new container. He also used AI to name the beer, design its container and create a distinctive logo.
Customers in the UK, Germany and Italy can register on the brand's website to receive a can of Beck's Autonomous starting April 12th.
Image credit: AB InBev