National Archives asks former presidents and vice presidents to check classified and presidential documents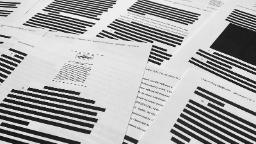 Washington
CNN
—

The National Archives is formally asking former presidents and vice presidents to recheck their personal records for any classified documents or other presidential records after classified documents were found in the homes of former presidents. Donald Trumpformer Vice President Mike Pence and President Joe Biden over the past year.
On Thursday, the Archives sent out a letter to representatives of former presidents and vice presidents from the last six presidential administrations subject to the Presidential Records Act (PRA), from former President Ronald Reagan to the White House to date.
The letter, which has been reviewed by CNN, asks to check your files to make sure material deemed personal does not "inadvertently" contain presidential records that are legally required to be archived.
"Responsibility for complying with the PRA does not decrease after the administration expires," the letter says. "Therefore, we ask that you evaluate any material held outside of NARA that pertains to an Administration for which you serve as a designated representative under the PRA to determine whether groups of material previously considered personal in nature may inadvertently contain Recordings. President or Vice President, subject to the PRA, whether classified or not."
The letter notes that "although most of these authorities' attention has been on classified information, the PRA requires that all presidential records of every administration, from Reagan onwards, be turned over to NARA, regardless of classified status."
The archives sent a letter to representatives of former presidents Trump, Barack Obama, George W. Bush, Bill Clinton, George W. Bush, and Ronald Reagan, as well as former vice presidents Pence, Biden, Dick Cheney, Al Gore, and Dan Quayle.
Freddie Ford, former President George W. Bush's chief of staff, quickly responded to Thursday's letter: "Thank you for your letter. We understand its purpose and remain confident that we do not have such materials."
Representatives of the four former presidents previously told CNN they don't have any secret records. Spokesmen for former presidents Clinton, George W. Bush, Obama and the late George W. Bush told CNN that all classified records were turned over to the National Archives after leaving office.
Ex-president Jimmy Carter did not receive a letter from the Archives as it is technically exempt from ACT Presidential records. Although Carter signed the PRA, it did not take effect until he left office.
A source familiar with the Archives told CNN they don't recall Carter finding any classified documents.
Quayle confirmed to CNN that everything was turned over to the Archives, and sources familiar with Cheney's tapes said he also turned everything over when he left the White House. Gore's spokesman said he and his staff handed over everything when they left the White House, and no classified material has been recovered since.
In the most recent case, Pence turned over about a dozen classified documents to the FBI, as CNN first reported this week, and this is the third time that a current or former White House occupant has kept classified material in his home or office. As a precaution, Pence also turned over four crates of unclassified material to the National Archives to ensure that no other material in his possession was subject to the Presidential Records Act.
Trump had over 300 classified documents at his Mar-a-Lago resort in Florida, and Biden had ten classified documents in his former personal office in Washington. Further shipments of classified documents were subsequently discovered at Biden's residence in Wilmington, Delaware.
This story has been updated with additional information.