Multiview streaming platform services: youtube tv 1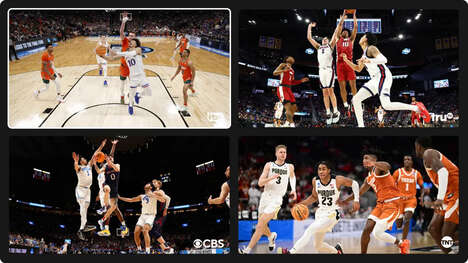 YouTube TV is introducing a new service that is launching just in time for the upcoming March madness. It highlights the multi-view feature that can display up to four streams at the same time. To activate this, users navigate to Top Picks For You and then can choose from pre-selected multi-view groups, including the aforementioned March Madness games.
Users can also switch to watching matches in full screen mode and switch audio and subtitles for the selected stream. In addition, this technology is not limited to any platforms or devices, as it is capable of supporting all smart TV and living room platforms – almost any that can run YouTube TV at all.
Image Credit: Google