Mobile Game Sequels: Persona 5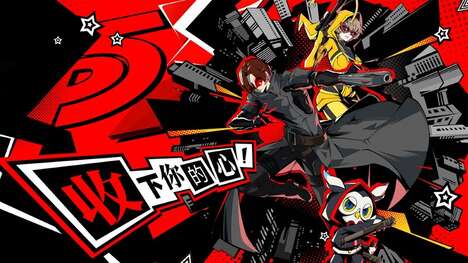 A brand new mobile game for iOS and Android devices called Persona 5: The Phantom X has been unveiled by Perfect World publisher and developer Black Wings. In-game purchases will be available and all mobile device users will be able to play for free. The game's central theme is "desire," and just like in Persona 5, Phantom X members will be able to participate in extracurricular activities, spend a day at school, and explore multiple areas across the Metaverse.
Persona is a spin-off of the Atlus Megami Tensei brand and is based on several role-playing video games. When the players are not eliminating the evil bad guys, they are simulating modern student life in Tokyo. The plot of the new game is an original story about a new group of Phantom Thieves.
Persona 5: The Phantom X will begin playtesting in China on March 29th.
Image Credit: Perfect World, SEGA, Black Wings